Consumer wants choice and convenience
Read more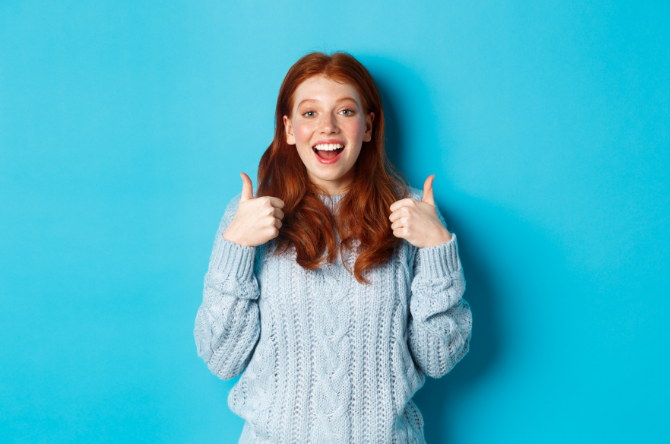 The latest edition of the Chamber of Digital Economy report "Omni-commerce 2022. I Buy Conveniently" brings confirmation of the thesis that, omnichannel strategy should be the one that retailers choose to implement. 87% of consumers say that it is important for them if a brand is present in multiple sales channels. However, it's not just about channel choice alone. More and more, consumers want to use solutions known from the online channel while shopping in brick and mortar, and to combine these channels with each other at different stages of the shopping process.
Strong demand for multichannel
All signs indicate that the pandemic is behind us, so Poles have started visiting shopping malls again. And it's not just a return to pre-pandemic activity. Shopping malls in July this year were visited by 5.4% more customers than in the same period of 2019, according to data from the Polish Council of Shopping Centers (PRCH).
However, this does not mean that Poles have started to abandon e-commerce. Nearly 9 in 10 Polish consumers (87%) have shopped online, according to this year's Chamber of Digital Economy report "Omni-commerce. I buy conveniently". The same percentage of respondents declare that the presence of a brand in multiple sales channels is important to them, and one in six buys the same brands or goods both in stores and online. The presence of the product and brand in different places is thus becoming crucial to the customer's shopping experience.
What's more, one in three customers, expect to move smoothly between shopping channels (so-called no-line shopping). The ROPO effect (research online, purchase offline) has reached 63%, and the rate of cross-shopping of brands and products has reached 61%. As many as 90% of consumers expect retailers to provide solutions in their traditional stores, which they appreciate when buying online. It therefore becomes extremely important to provide consumers with a consistent shopping experience.
The online channel is a valuable source of information – for 63% of those surveyed, information found online is an encouragement to visit a brick and mortar. And it's actually hard to find someone who doesn't use it in the shopping process in some way – as indicated by the fact that nearly 8 out of 10 consumers, who don't shop online, are doing other shopping-related activities online anyway.
The vast majority of consumers nowadays buy where it is most convenient and attractive to them in terms of purchase conditions. Before placing a product in their shopping cart, whether real one or virtual, they seek information and opinions, and compare products carefully. This is reflected in the greater complexity of the shopping process.
The results of the Chamber of Digital Economy report confirm the thesis that retailers need to implement omnichannel strategies. There is no turning back from this – despite the end of the pandemic, customers are very eager to use and will continue to use online shopping. And, at the same time, they want to be able to choose the channel, or combine them, to optimize their shopping process as much as possible. As many as 82% of consumers see the advantages of multi-channel shopping.
Implementing modern, response-oriented solutions is a must in order to succeed in the retail industry. At Exorigo-Upos, we are aware of this, addressing retailers with a comprehensive and customized omnichannel retail offer.
Rising inflation should boost e-commerce
Consumer shopping behavior is increasingly influenced by the economic situation in our country, according to another Chamber of Digital Economy report titled. "In crisis to e-commerce. The continued rise of inflation and the prospect of crisis worries Poles"- as many as 71% of them intend to optimize spending. One shopping strategy that almost one in three respondents wants to adopt is to buy products exclusively online.
What is the reason for this? The most important factors that make a significant number of consumers want to switch to online shopping are: more frequent promotions (34% of indications), lower prices (34%), easier comparison of prices and product features (32%), greater choice of brands (32%). Also important are simpler returns – indicated by 21% of respondents.
It is also worth mentioning here that in this year's report "Omni-commerce. I Buy Conveniently" significantly increased the number of people who admit that their online purchases are greater than their offline purchases. The percentage of those who do not use e-commerce is dropping sharply – in 2021 it was 19%, and now it is only 12%. Among respondents who shop exclusively at brick and mortars, there remain those who enjoy traditional shopping and find it important, that they can get a product immediately.
For retailers who have not yet done so, it will therefore be crucial to implement e-commerce solutions in their companies. Such as Adobe Commerce Magento 2. This software allows you to create a modern and user-friendly online store, which can be the cornerstone of sales growth. An example is our implementation of Adobe Commerce Magento 2 at Super-Pharm, after which the company saw a several hundred percent increase in sales.
Another e-commerce software that retail chains should be interested in is Akeneo PIM. This system is vital in an omnichannel strategy. It enables efficient and centralized management of offering information. With Akeneo PIM, product information is updated very quickly across all channels, so time to market (TTM) is reduced. All assortment data is stored in one place, which makes it much easier to control it, and as a result, the quality of content also increases.
This, of course, is only part of the advantages of the system. For more information, both about Akeneo PIM and Adobe Commerce Magento 2, please visit our website. We also encourage you to contact us.