Magento implementations
We are an official partner of Adobe and have a certified Magento team. We are responsible for implementations, Magento migrations from other platforms, and e-commerce services for the biggest brands in Poland. We design shops that are stable, increase sales, and deliver customer-centric omnichannel.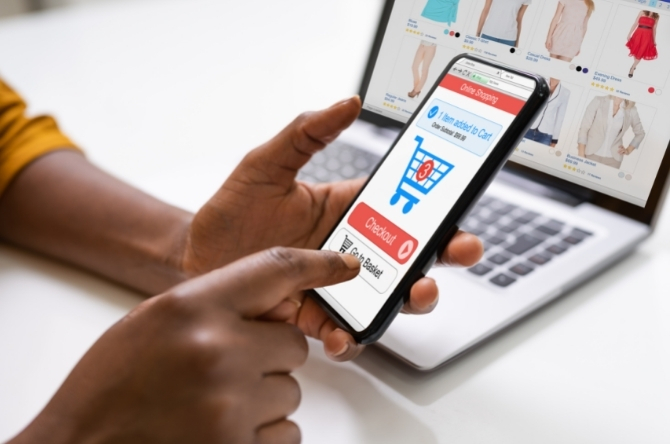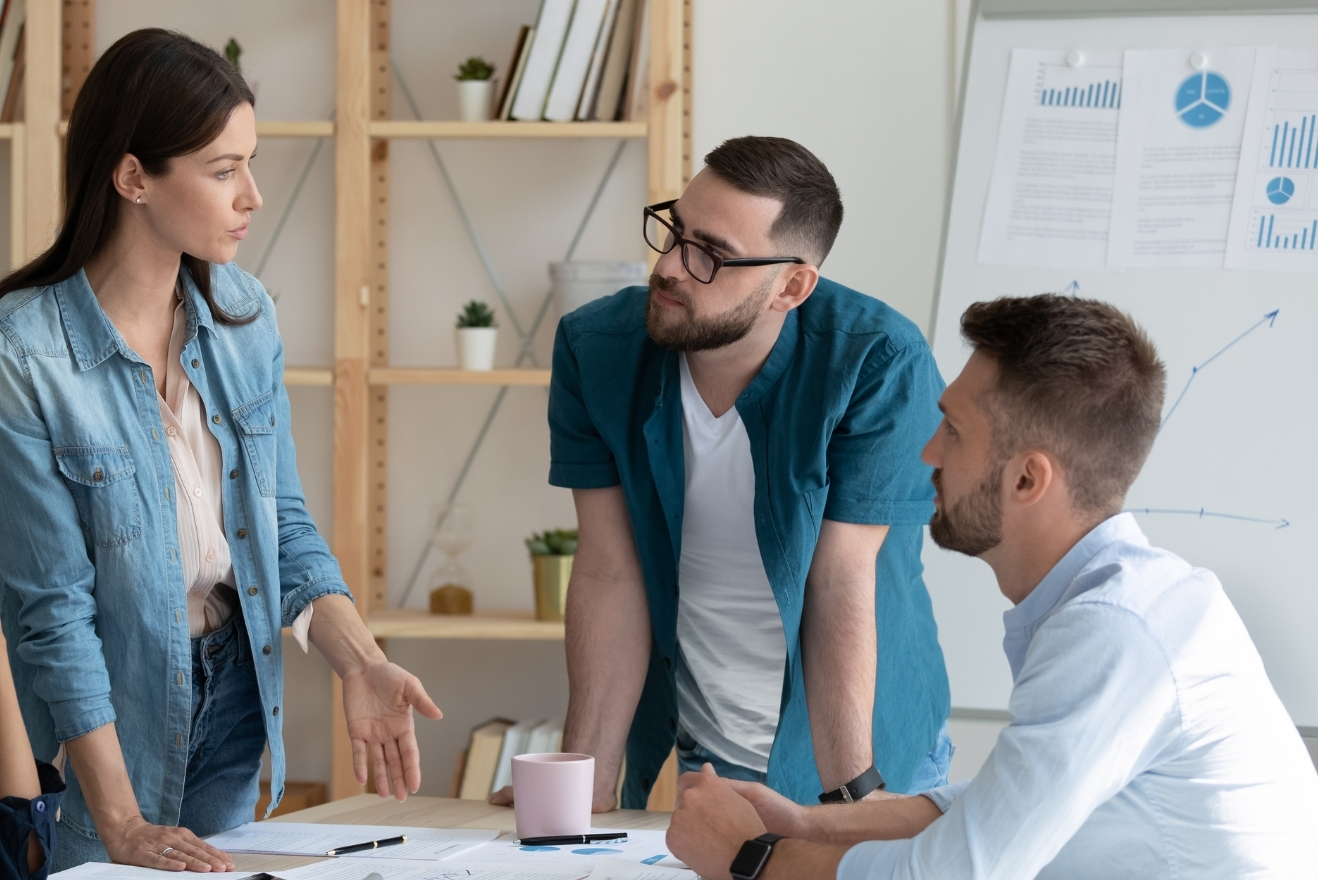 Adobe Commerce and Magento implementations are complex projects
An experienced project team that provides comprehensive services is essential.
The E-commerce Team at Exorigo-Upos consists of high-class specialists.
They are highly qualified and certified and have delivered a range of high-profile shops in CEE and international markets. Our specialists include M2 Solution Specialists, Professional Developers, and front-end developers. We have an extensive team that includes analysts specialized in Magento, e-commerce testers, back- and front-end developers, IT architects, certified Project Managers – Agile and PRINCE2, customer dedicated Delivery Managers and server administrators.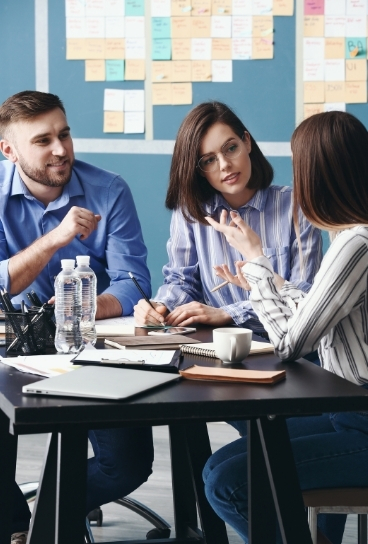 We offer a full range of
e-commerce services
Strategic e-commerce consultancy
We work with you to discuss the details, organise workshops and provide analysis. In the process, we use our knowledge of the entire retail ecosystem within your organisation. We recommend this service to companies that want to enter e-commerce sales and need a proven partner to guide them through the process.
E-commerce audit
We provide you with an audit that takes a comprehensive external look at your business. The expertise of our e-commerce team allows us to analyse every technological aspect: from the architecture and correct integration of systems to the loading speed of individual pages. You will receive a report with detailed recommendations.
Pre-design analysis and workshops
We conduct discovery workshops and go through the full scope of implementation so that nothing surprises you during the project. We help you identify any gaps in project assumptions. We confirm the real-time and sequence of stages in the project. We conduct user and employee surveys. And at the end, we prepare an analysis document.
UX/UI audit and design mockups
We work with the best marketing specialists and agencies to provide great design and UX services. User experience in e-commerce is a critical competitive differentiator. Excellent design makes shopping more enjoyable and faster, resulting in customers buying more often and more.
Dedicated e-commerce platform
Magento is open-source software, which allows us to create tailor-made shops matching your individual requirements. A wide range of ready-to-use plug-ins and, if necessary, additional development enable us to build a shop perfectly tailored to the needs of your business.
Quick online shop implementation (MVP)
We offer Magento 'out of the box' implementation if it is crucial for you to quickly launch sales with a low budget and in a limited time. To do this, we use basic e-commerce functionalities and ready-made graphic templates. The goal is to achieve the fundamental objective – sales as quickly as possible.
Integration of Magento with ERP
This ensures that you make maximum use of the capabilities of both systems and achieve a synergy effect. We focus on creating such an infrastructure for data exchange between ERP and Magento, which will be fast and reliable. For this, we use our architects' and developers' knowledge of various ERPs and their in-depth knowledge of Magento itself.
Migration of a functioning e-commerce platform
We ensure you migrate your entire shop to a new platform without any loss. We have experience in migrating large sites from other e-commerce platforms, including Magento 1 to 2, where the sales process is effectively 24 hours a day. The new Adobe Commerce platform will free you from the constraints of technology. You will create a unique visual appearance of the shop and refresh the brand image.
Magento PWA
If a large number of your customers make purchases via mobile devices and you want to increase conversions from them, we will build your e-commerce platform as a Progressive Web Application. We take advantage of the fact that Adobe Commerce provides a separate front-end in its PWA Studio that works seamlessly with the back end. Your customers will benefit from a customer experience like a mobile app, but without the cost of you building it and then maintaining it.
E-commerce maintenance and development
We ensure platform stability, smooth operations and development in line with your online business growth plan. We set the expected SLA, and within it, we monitor the professional functioning of your shop. We regularly introduce technological improvements and actively develop the shop together with you by introducing or improving the expected functionalities.
Akeneo PIM implementation
A great addition to Magento is the product information management system that Akeneo PIM offers. It is beneficial for companies that have multiple sales channels, including in different geographical locations. As an official partner in Poland and the UK, we implement PIM for the biggest brands in Poland, eg, e obuwie and CCC.
Fiscal Reconciliation of e-commerce sales
We provide out of the box solutions and connectors which support mandatory fiscal reconciliation of e commerce transactions – registration, documentation and storage of orders from the online shop in the government required format – along with integration, configuration, and delivery of fiscal printers. The system records both sales transactions and returns and stores data in a separate database.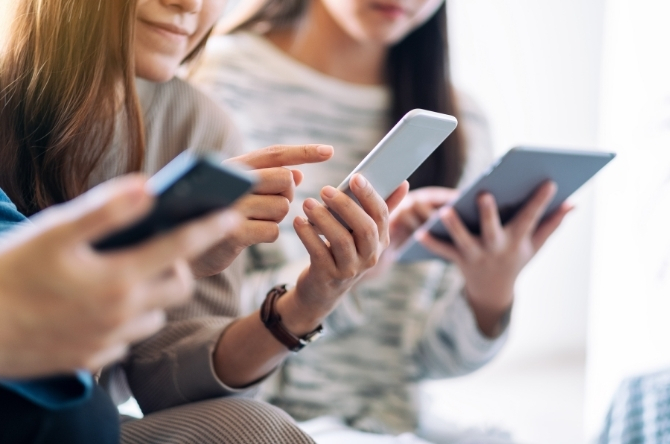 Do you already know what kind of shop you need?
We'll create it for you.
E-commerce generates growth.
Our e-commerce development for Super-Pharm generated a 500% increase in sales year-on-year and 20% more loyal customers logging on.
E-commerce that breaks the mould
For ŠKODA, we created an innovative shop that completely changed the way they use leasing and made obtaining car finance easier.
E-commerce that builds omnichannel
Our regular client in POS and in-store systems asked us to create a new e-commerce platform that would connect customers of both sales channels through a loyalty and promotion programme.
E-commerce creating a customer experience.
We have completed a project which, using omnichannel mechanisms, offers a combination of picking up an order in a stationary shop while doing everyday shopping and enhanced product information available online.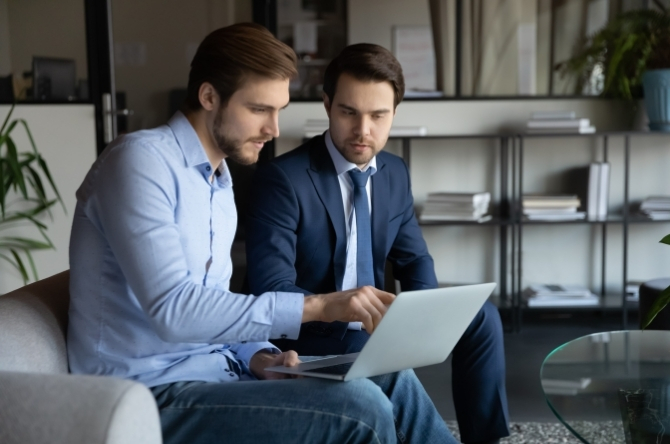 Why choose us for e-commerce development?
For us, e-commerce is part of a larger whole. We understand all the processes and systems that your online shop needs to communicate with. We know how important it is to have high quality integration and a comprehensive approach to online sales processes. A typical software house provides the technology. We provide much more – strategic advice and partner support in ongoing business development.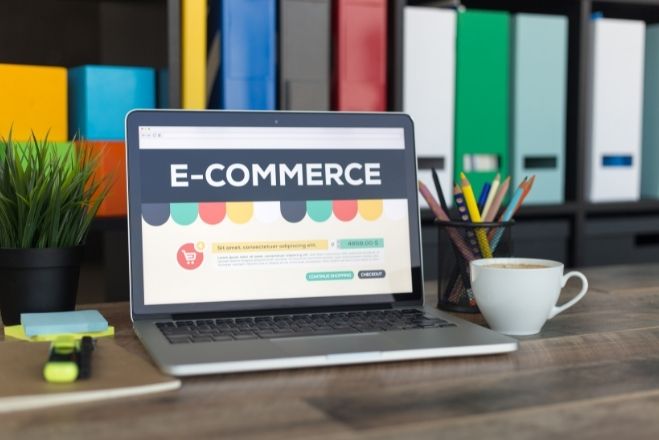 Why choose Adobe as your e-commerce technology provider?
Magento is one of the most popular platforms in the world for creating an online shop. Over 250 000 sellers currently use it. It is distinguished by a large range of advanced functionalities and additional extensions which are easy to purchase and implement. It is a safe choice for both B2C and B2B businesses, for large corporations and smaller companies. Implementing Magento is taking e-commerce to the next level.
Check out the main capabilities offered by Adobe Commerce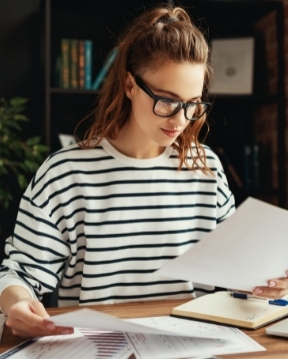 Pre-built modules
Built-in CMS
Numerous additions and templates
Advanced product catalogue management
Multistore option and management from one panel
Parallel B2B and B2C sales
Scalable architecture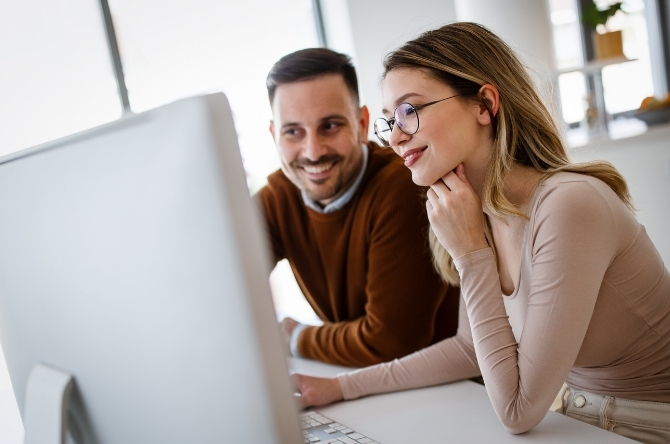 Different access levels
Extensive solutions for promotion rules
Multilingual platform
Various payment and delivery methods
Support for SEO
Mass data management
Integrations with analytical tools
What Our Clients Are
Saying About Us:
We wanted to unify product information and manage it efficiently within the CCC Group. On the one hand, there are vast volumes of data that need to be organized, and on the other, there are customers who expect clear and precise communication about our comprehensive offer. Hence, we chose Exorigo-Upos as an implementation partner for Akeneo PIM, with many innovative solutions for e-commerce in its portfolio.
The ambitious plan to implement a new shop coincided with the COVID-19 pandemic, which meant that in addition to creating a totally new and unique solution, Exorigo-Upos had to support the existing e-commerce platform, which had to meet significantly increased demand and adapt to the rapidly changing market. An essential element of implementing such a large service is mutual trust and the dedication and high skill level of the contractor.
Olgierd Oszmiański
IT Director and Member of the Management Board
In eobuwie.pl S.A. we wanted to create a centralized and efficient system for managing product information for various e-commerce channels. We decided to use Akeneo PIM, Enterprise Edition and chose Exorigo-Upos S.A. as the supplier and integration partner. Our decision was influenced mainly by the efficient implementation of a complex Proof of Concept (POC) their experience in implementing leading, high performance shops on the Magento platform and integrating PIM with e-commerce systems.
Maksymilian Musiał
Product Owner
In 2020 we recorded growth of 500% compared with the previous year. The new website is one of the key foundations of Super-Pharm future development. We needed a technology platform to implement new services and solutions for our customers securely, in a stable way.
Remigiusz Chrzanowski
Digital Director and Board Member
In the context of the huge development of the digital channel, we wanted to take more care of the safety of this business from the fiscal point of view. The cooperation with Exorigo-Upos was encouraged by opinions about the company, including the professional approach to the topic, which we became convinced of at the very beginning of the cooperation. The system and processes implemented by Exorigo are of a high-quality level and allow us to have an up-to-date overview of the data.
Eliza Dąbrowska
Omnichannel Financial Controller
The change of the Bricoman online shop was dictated, among other things, by the need to implement new technological solutions. We always want to follow the latest trends and provide our customers with an increasingly better shopping experience. But the new website means not only new functionalities but also a refreshed, modern graphic design, thanks to which we can present the Bricoman product range even better.
Agata Dublasiewicz
E-commerce Project Manager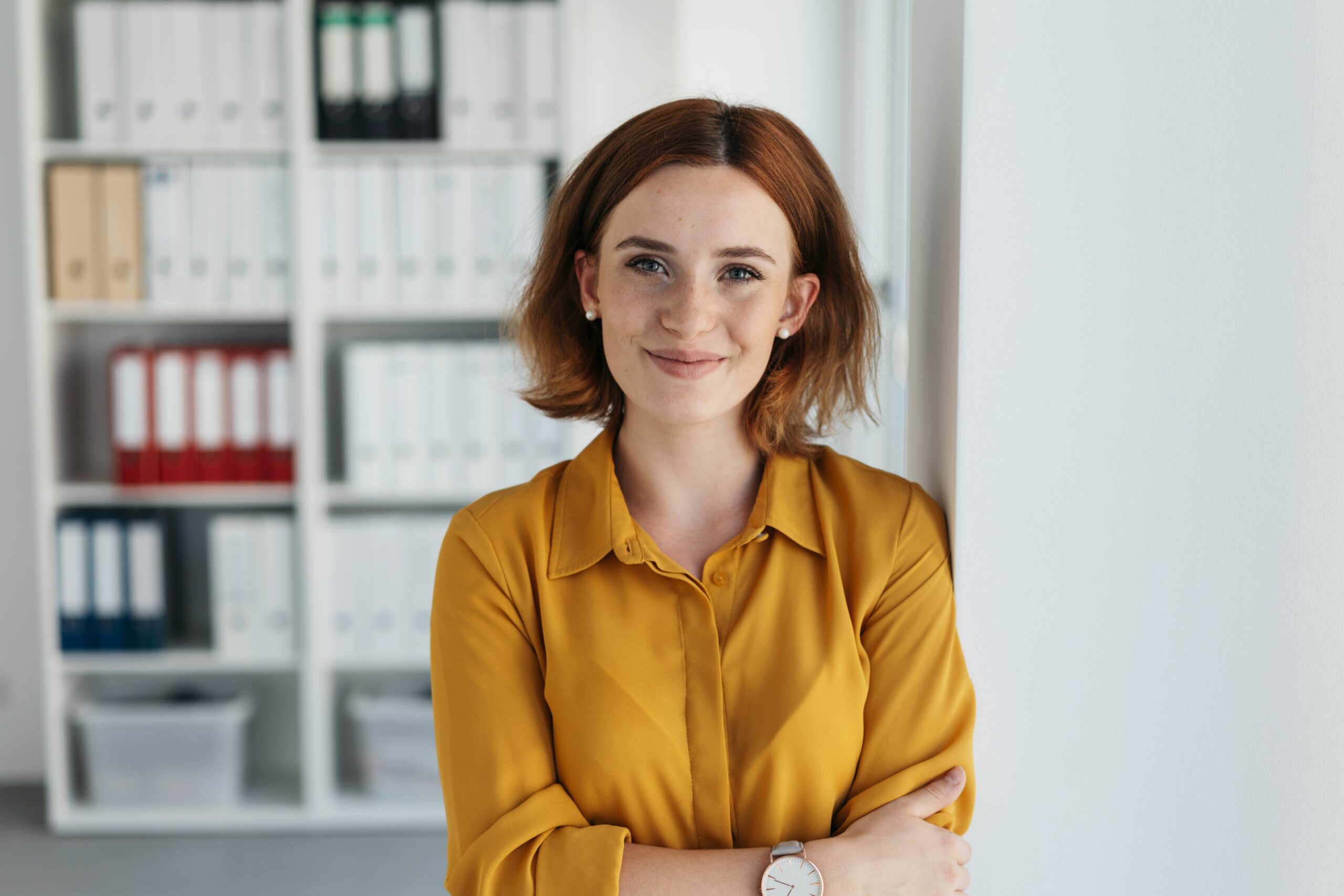 Do you need a reliable
IT services provider?
Then, you are in the right place. We would be happy to talk to you about your next project.