Develop your career in IT!
Join Team Exorigo-Upos
We are a Polish IT group with an international reach. For nearly 30 years, we have been developing retail ecosystems in fast moving markets. Every year we deliver over 1000 projects for the most well-known brands in Poland. Working with us will allow you to have a tangible impact on the development of the retail sector and its digital transformation.
Check our current job offers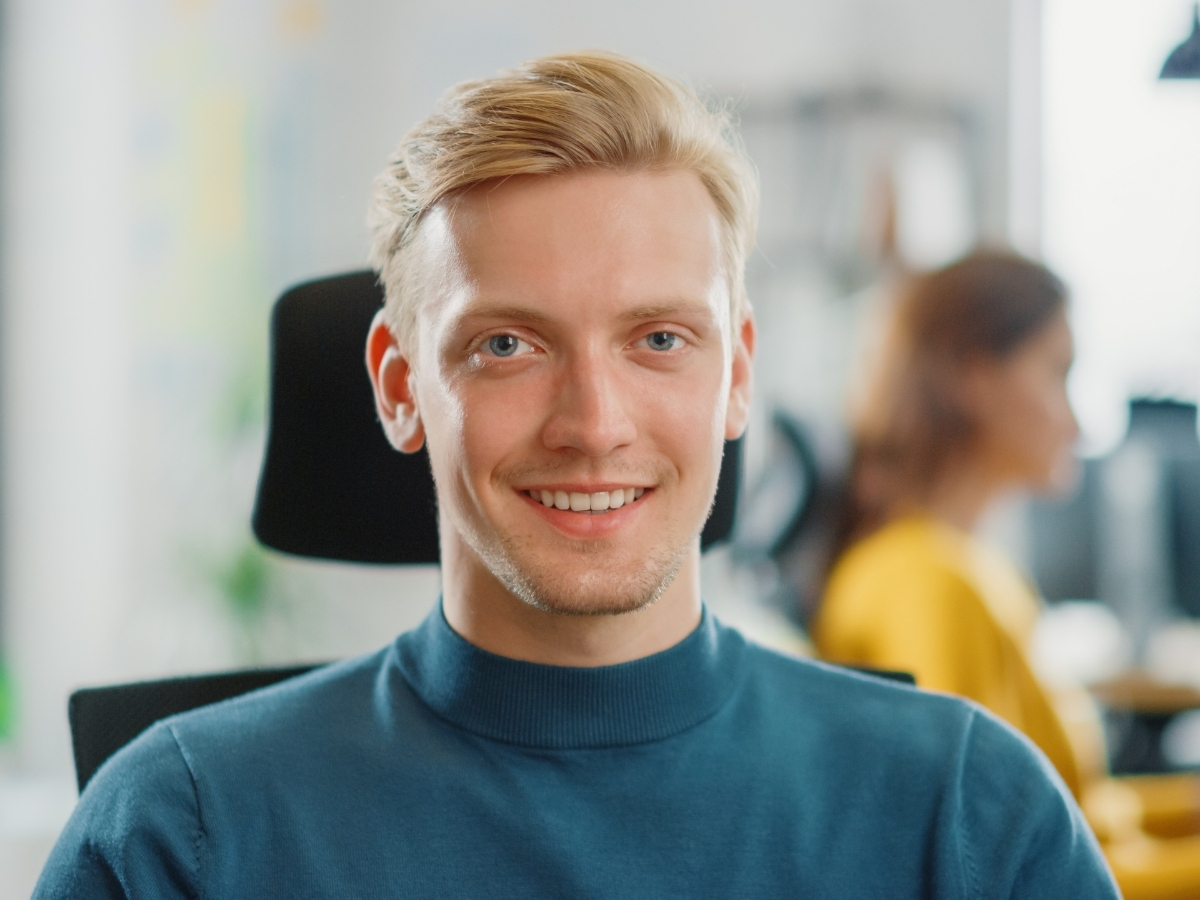 You haven't found an exciting offer?
Don't worry. Please send us your CV with information about the position you are interested in, or the team you would like to join.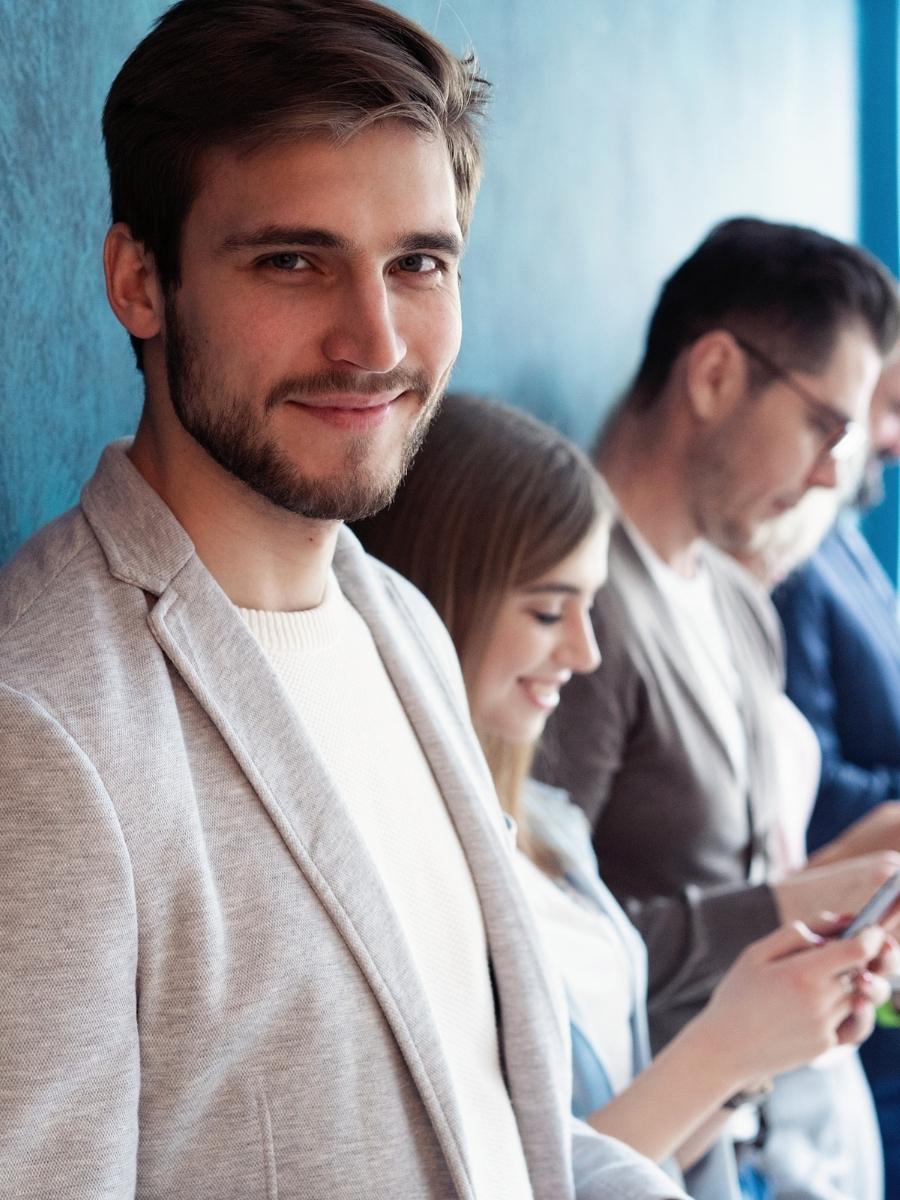 We respect you and your time.

We offer a fast 3 step recruitment process:

1

Recruitment discussion

If your skills are precisely what we are looking for currently, we will contact you and propose an online interview. During the meeting, we will get to know each other better and answer your questions. You will learn more about the team, the project, and the solutions we develop. We will ask about your experience, skills, and job expectations.

2

Interview with your supervisor

The second stage is usually conducted by your future supervisor. If you have applied for a specialist position, our aim will be to run through your experience, knowledge, and skills. You may be asked to perform a specific task or to complete a competency test.

3

Decision and start

We will call you to inform you about the outcome of the recruitment process. If we both decide to work together, we will send you an offer and start date details by e-mail. You will receive an offer of employment on the same day as the meeting took place. Finally, we will officially welcome you as a valued member of our team. You will receive your equipment and start the onboarding process.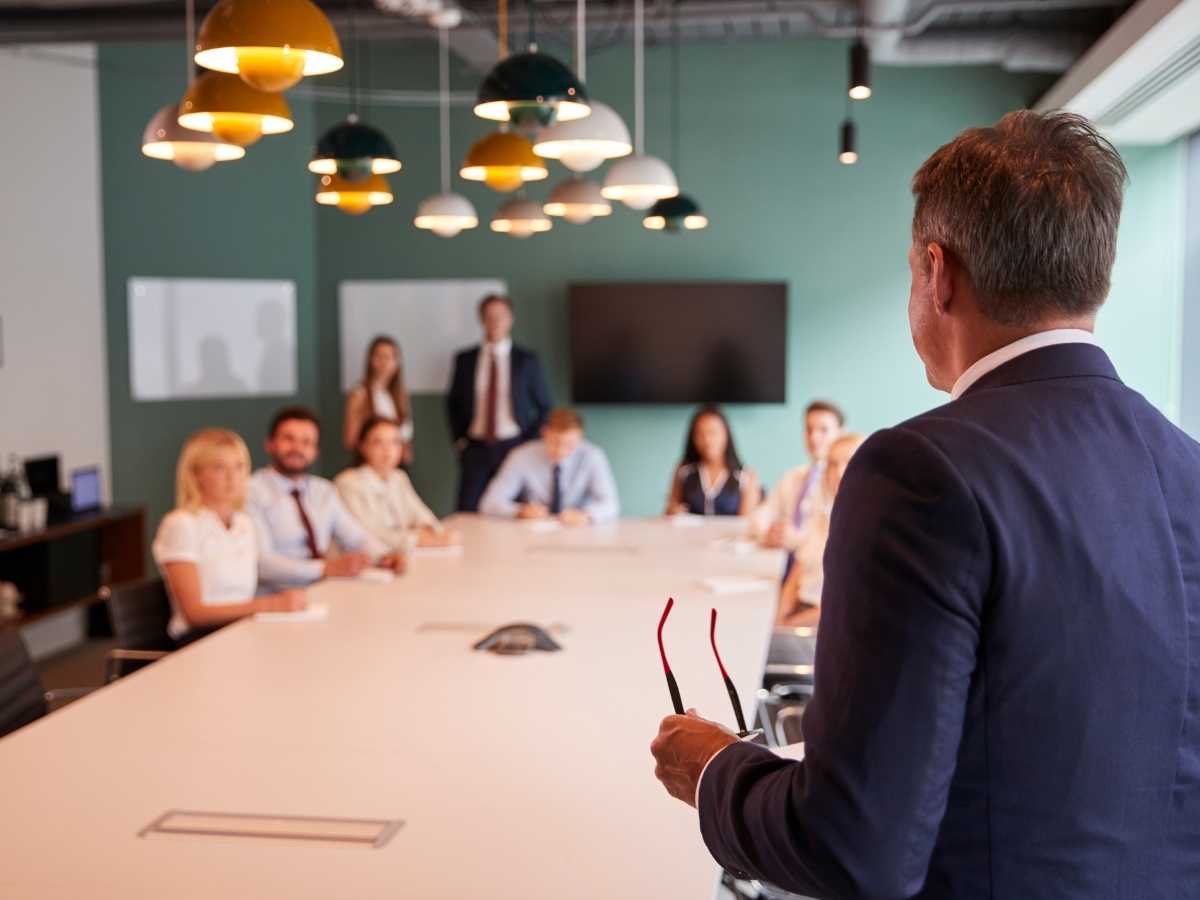 Assessment Center
For some positions, the second stage of the recruitment process is an Assessment Center (AC). We conduct a professional skills assessment using tasks and simulations, group discussions, role-playing and written tasks. Several assessors evaluate each participant, and a given skill is verified up to three times and using different techniques. All our candidates receive both individual reports and the opportunity for feedback.
Why is it
worth joining us?
Development and new challenges await you. We are a stable employer – trusted by the largest companies and retail chains in Poland. Our goal is to carry out projects and celebrate successful implementations. We derive satisfaction from contributing to the development of our clients' businesses by using appropriate technology and providing quality IT services.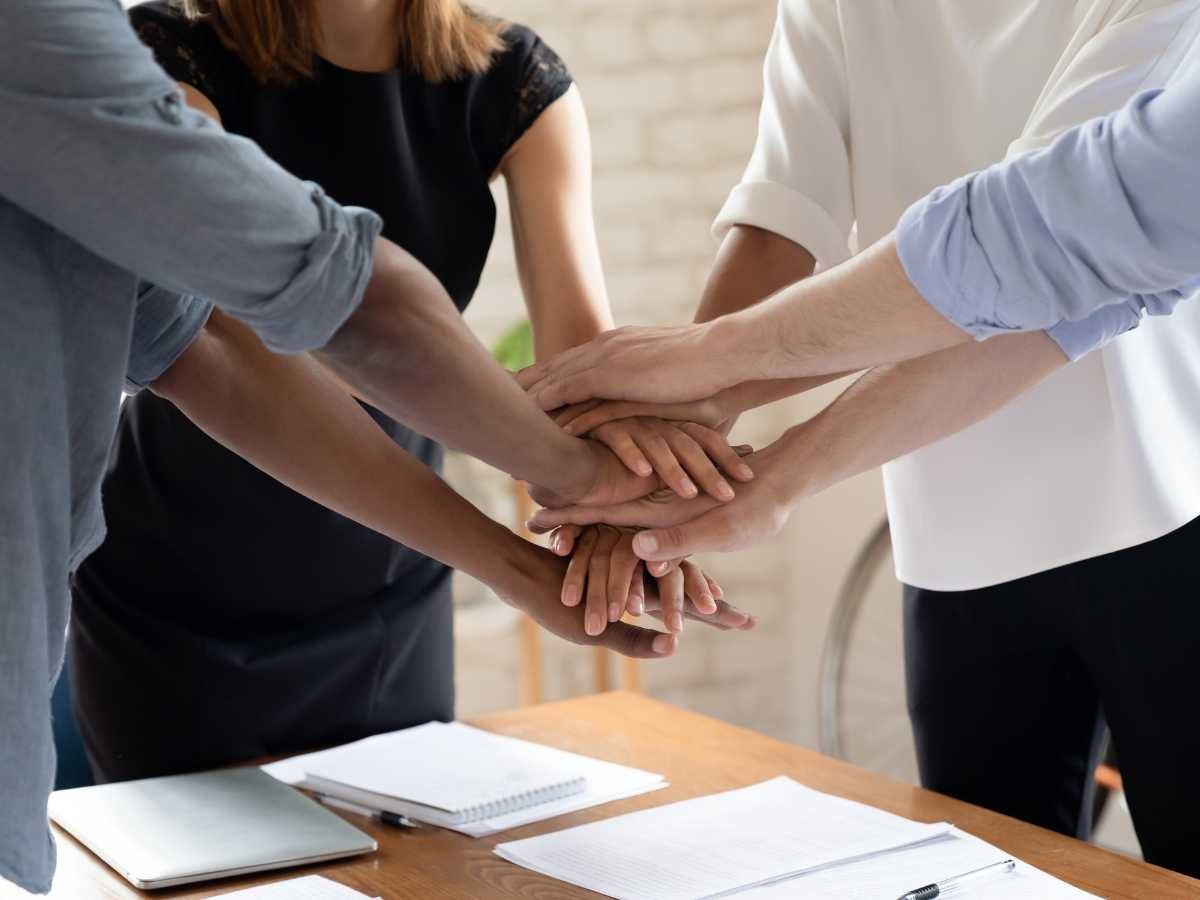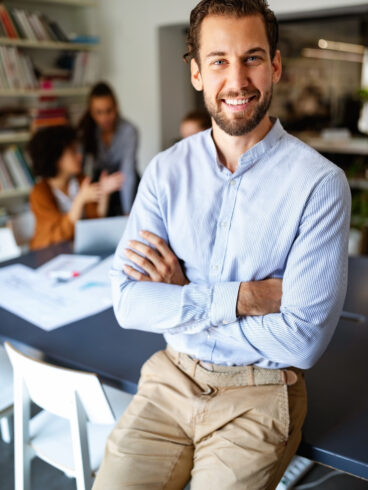 We share our knowledge and experience.
We support  specialist certification that confirms your practical knowledge and skills.
We gain invaluable experience while working on projects for some of Europe's best-known brands.
Development
We support the development of your career path. We have as many as 30 teams with different specializations. You can always gain additional skills with us and try something new.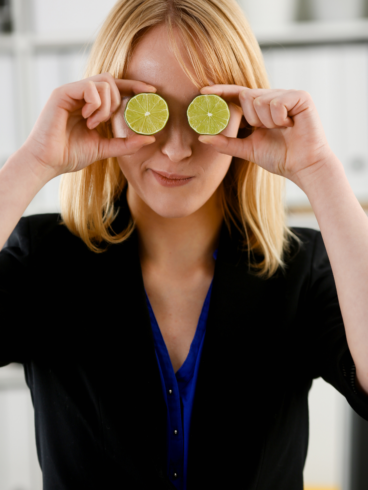 We support charity organizations, including the Iskierka Foundation, and undertake other CSR activities.
We promote a non-corporate culture and focus on good communication between team members.
We like to use the relaxation areas and our spacious kitchens to exchange experiences or just to chat.
We organize team-building events, family picnics and our annual legendary carnival balls.
Happiness and Joy
Celebrating completed projects and the success of our clients together gives us satisfaction. We enjoy spending free time together and relaxing in each other's company.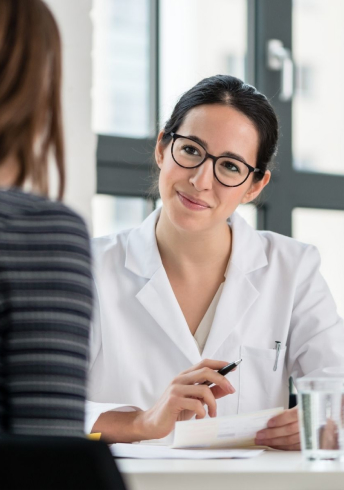 We offer Lux Med medical care throughout Poland, including family packages.
We support the Employee Capital Plans Programme initiative and help people join it.
We offer preferential conditions for Group Insurance, also for family members of our employees.
We have sports teams. You can join a running, cycling or football section. Or use the Multi-Sport card and choose another activity.
Health
We care about our employees and their families by supporting a healthy lifestyle and promoting various sports activities. We care about comfort and a shared sense of security.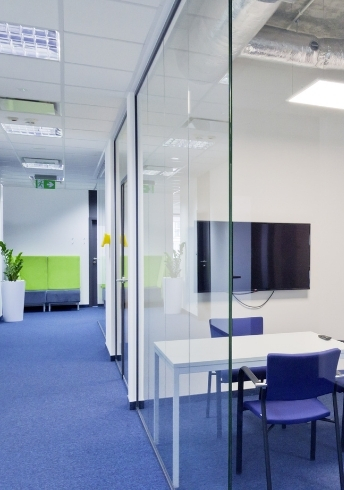 We work efficiently, so depending on the scope of responsibilities, we work in a hybrid model, either remotely or in the office.
We have offices in attractive parts of Warsaw and Gliwice. Our head office has been awarded the BREEAM environmental certificate.
We support cyclists and have parking, changing rooms and showers especially for them.
We offer spacious workplaces with comfortable kitchens. We provide comfortable chairs, desks and modern IT equipment.
Comfort
A great atmosphere is essential to us. We focus on direct communication, mutual respect, and non-corporate work culture. Our offices are modern and spacious.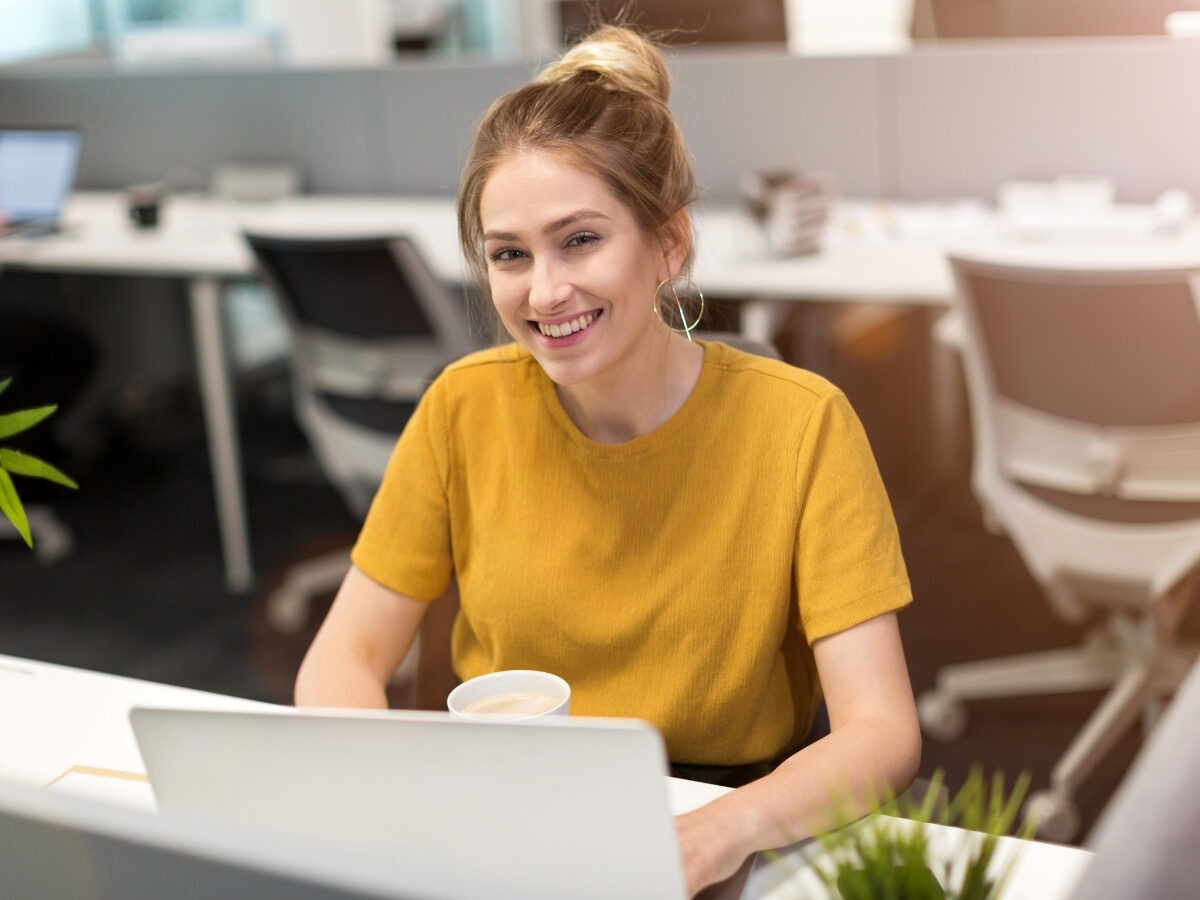 Who are
we?
We are a close-knit team of specialists in various fields of IT. We develop software, service devices, integrate systems and take care of the IT infrastructure. Our omnichannel services support multiple sales channels – in-store, e-commerce and marketplace. We carry out complex projects which require detailed knowledge and skills.
Find out more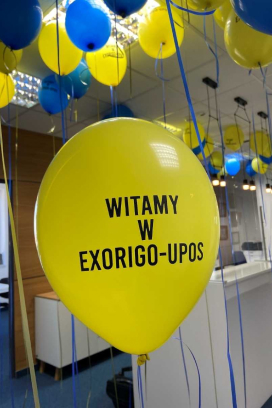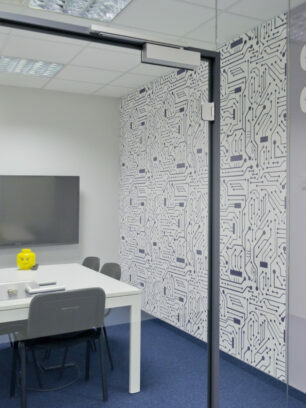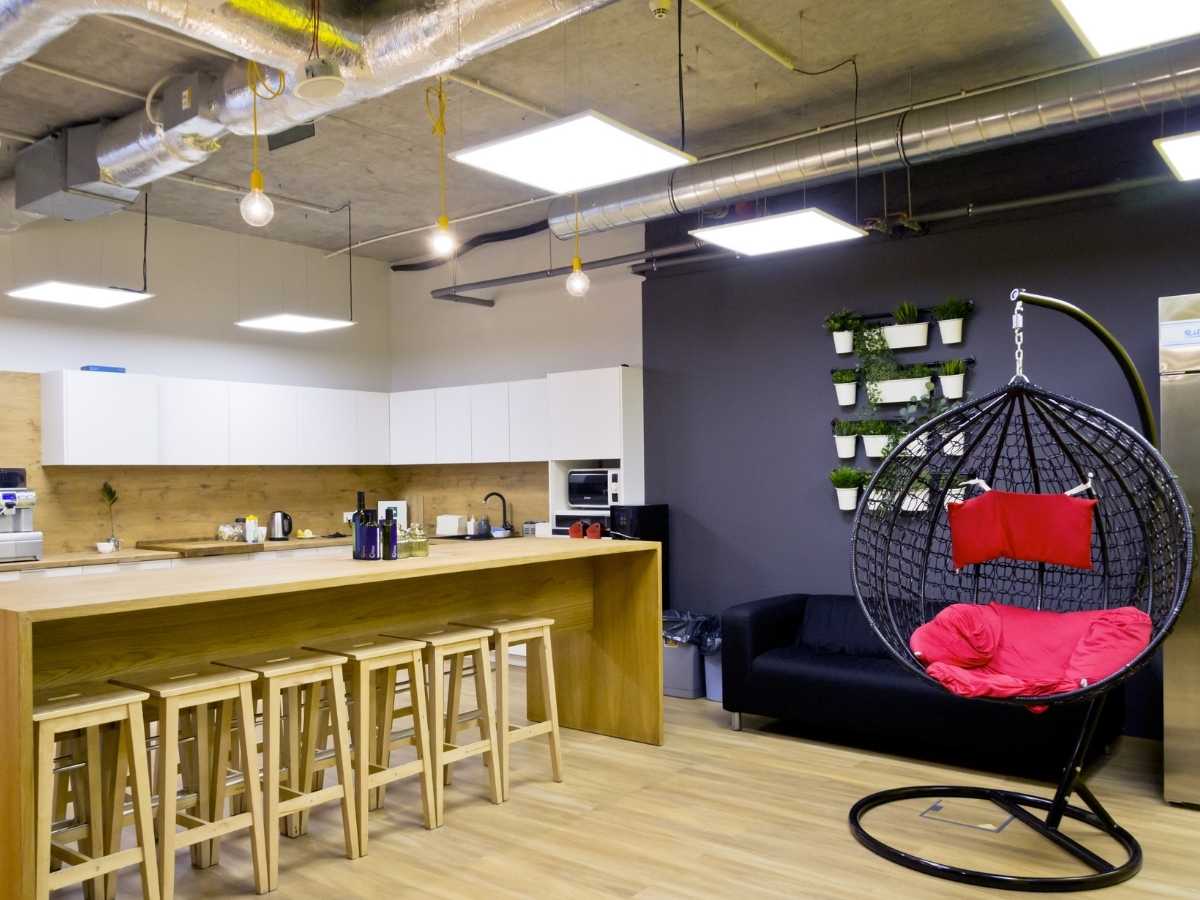 Our people are our biggest asset.
Take a moment to look at their stories
I was 8 years old when I became interested in IT. I started programming at the age of 14. I came to the company early during my studies. In retrospect, I think it was a good decision because studies do not answer many questions. Only through practice can you develop competence in programming. At Exorigo-Upos, I can follow my own path and grow in what interests me.
Paweł Pustelnik
Java Lead Developer (Software Department, Gliwice)
When I started work, I thought it was just for a while. I didn't even notice that 9 years had passed. I worked hard and got the opportunity to build the Customer Service team that I am now the Leader of. An essential aspect of working at Exorigo-Upos is the support for creating a great work, life balance. Exorigo enabled me to combine my responsibilities of being a mum with my work. Their approach was crucial during the pandemic period when kindergartens and schools were closed.
Anna Konczakowska
Customer Service Team Leader (Service Desk, Gliwice)
I started as a ServiceDesk consultant while in college and was promoted to Team Leader. I am currently a certified Database Administrator. Awareness of the importance of my work related to ensuring the security of operations of the largest retail chains in the country gives me great satisfaction. Interestingly, I cooperate with colleagues who, just like me, started in the ServiceDesk and today work in different areas of our company. In Exorigo-Upos, everyone has a chance for self-realization.
Rafał Salamon
Senior Microsoft Systems Administrator (Infrastructure and Security Department, Gliwice)
After 12 years of working in an international corporation, I initially joined the Exorigo-Upos team as a Project Manager. My goal is to combine managerial, process and auditing knowledge with IT education and 17 years of developer experience. In Exorigo-Upos, I have this opportunity. I work in a team of very experienced experts who are willing and able to share their knowledge. I feel that I can fully use my managerial skills without losing contact with technology.
Jarosław Okulicz-Kozaryn
Project Manager/Business Analyst (Business Systems Implementation Department, Wroclaw)
Working at Exorigo-Upos gives me a lot of satisfaction as an analyst. I am given exciting tasks to approach creatively and independently, and the latter is crucial to me. My superiors are also enthusiastic about the implementation of my ideas and introducing improvements in everyday work. I also like the form of communication that the company directs to its employees – it is, above all, transparency and activating us in areas outside work. Choosing Exorigo-Upos as an employer is a good choice!
Katarzyna Dzianach
Business Systems Analyst (Business Systems Implementation Department, Warsaw)
What is
most important

for us:
Customer perspective
Our goal and focus is customer satisfaction. We are trusted by the largest companies and retail chains in Poland. We are their IT partner in business development.
Ownership
Each of our employees is fully responsible for the tasks entrusted to them. Only such an approach ensures that, as an entire organization, we deliver the highest quality, professional services.
Delivery
Our work ethic is founded on high efficiency. We are responsible for handling the sales processes of our customers. There is no room for error in this area.
One team
We respect each other and play to one goal. We take advantage of the synergy effect and combine the skills of various teams during project implementation.
Efficiency
We focus on increasing the efficiency of our activities. We always strive to achieve even better results. We continuously optimize our activities.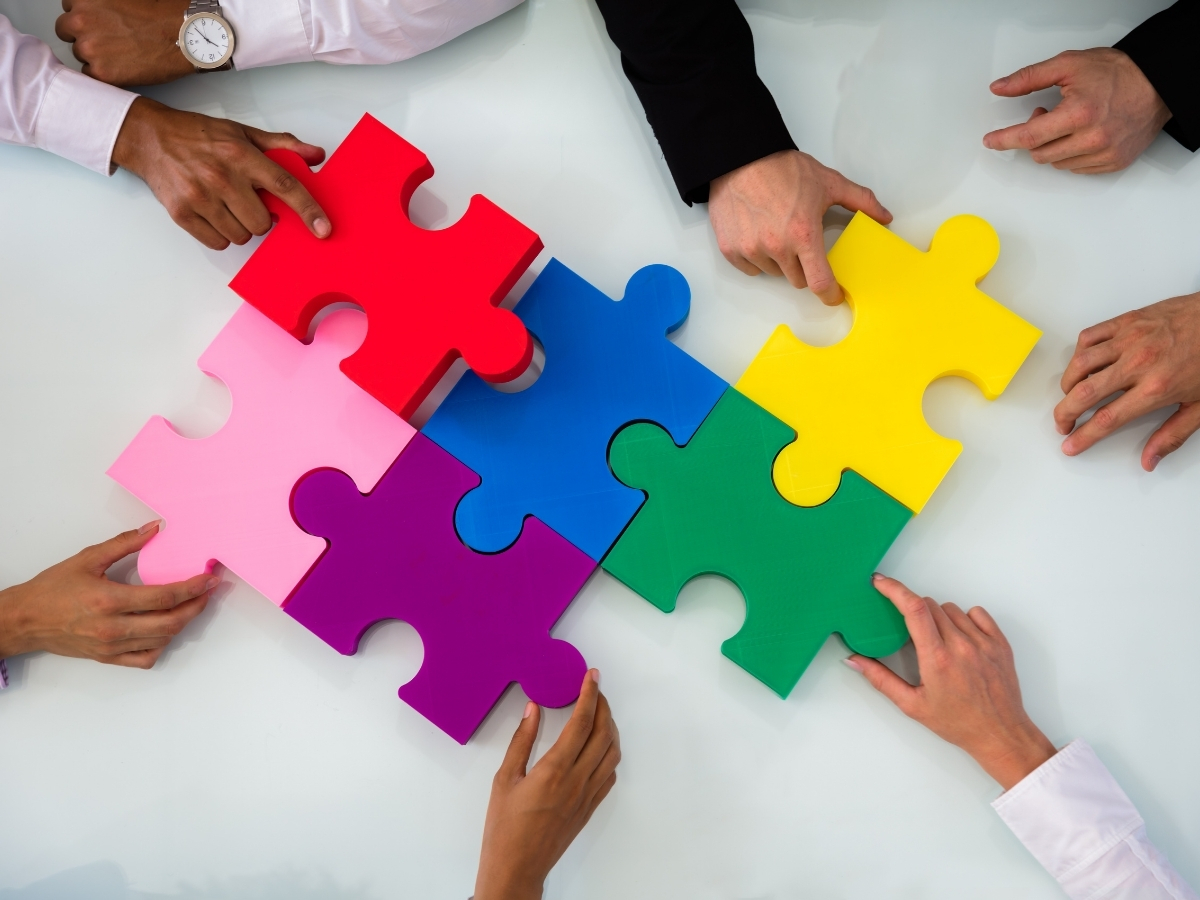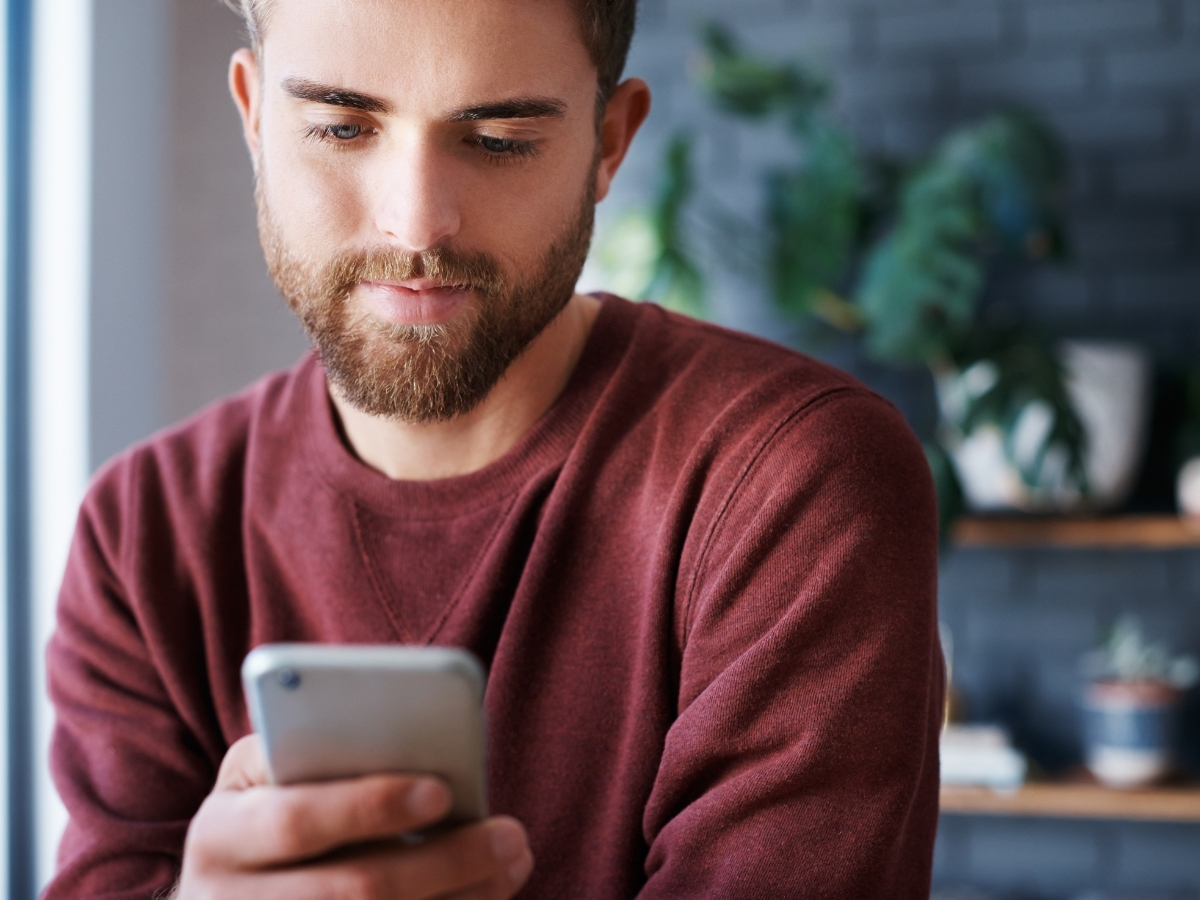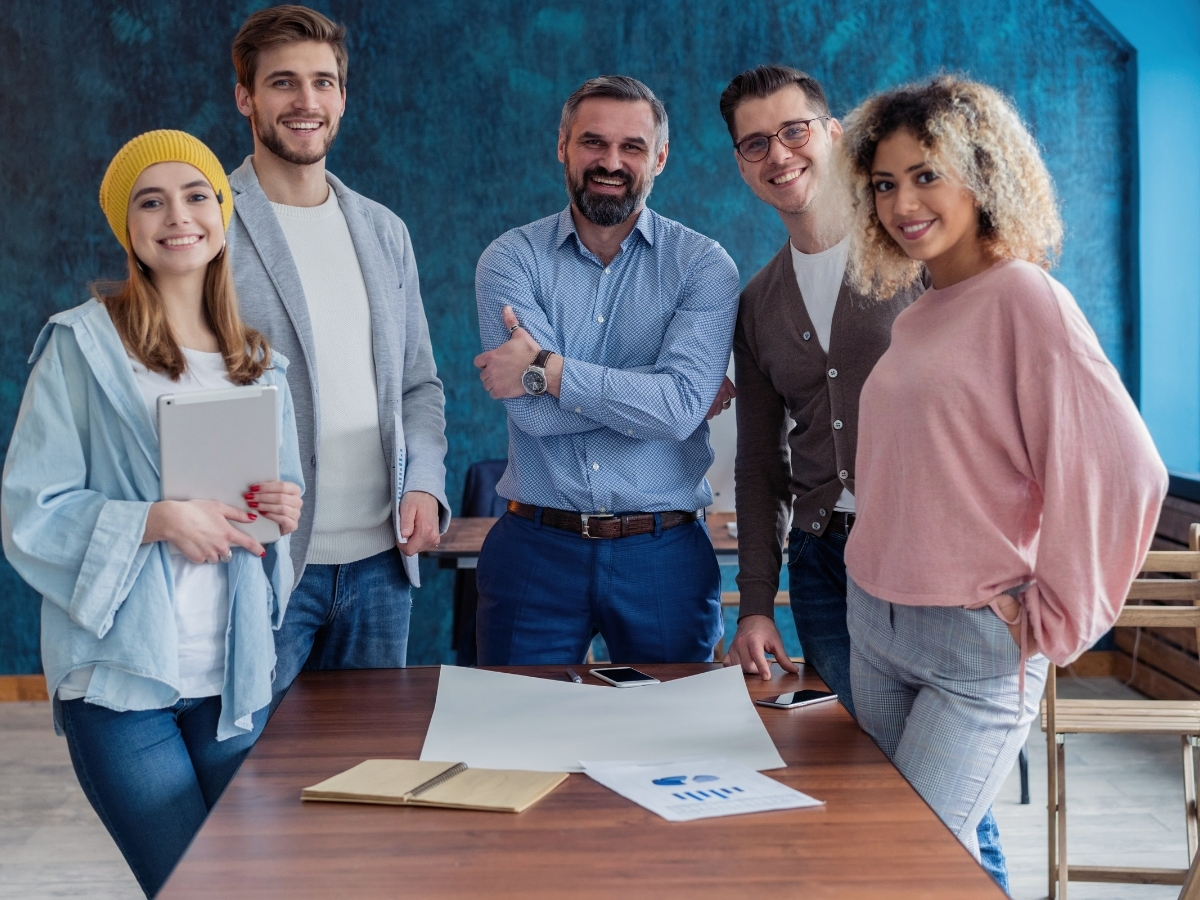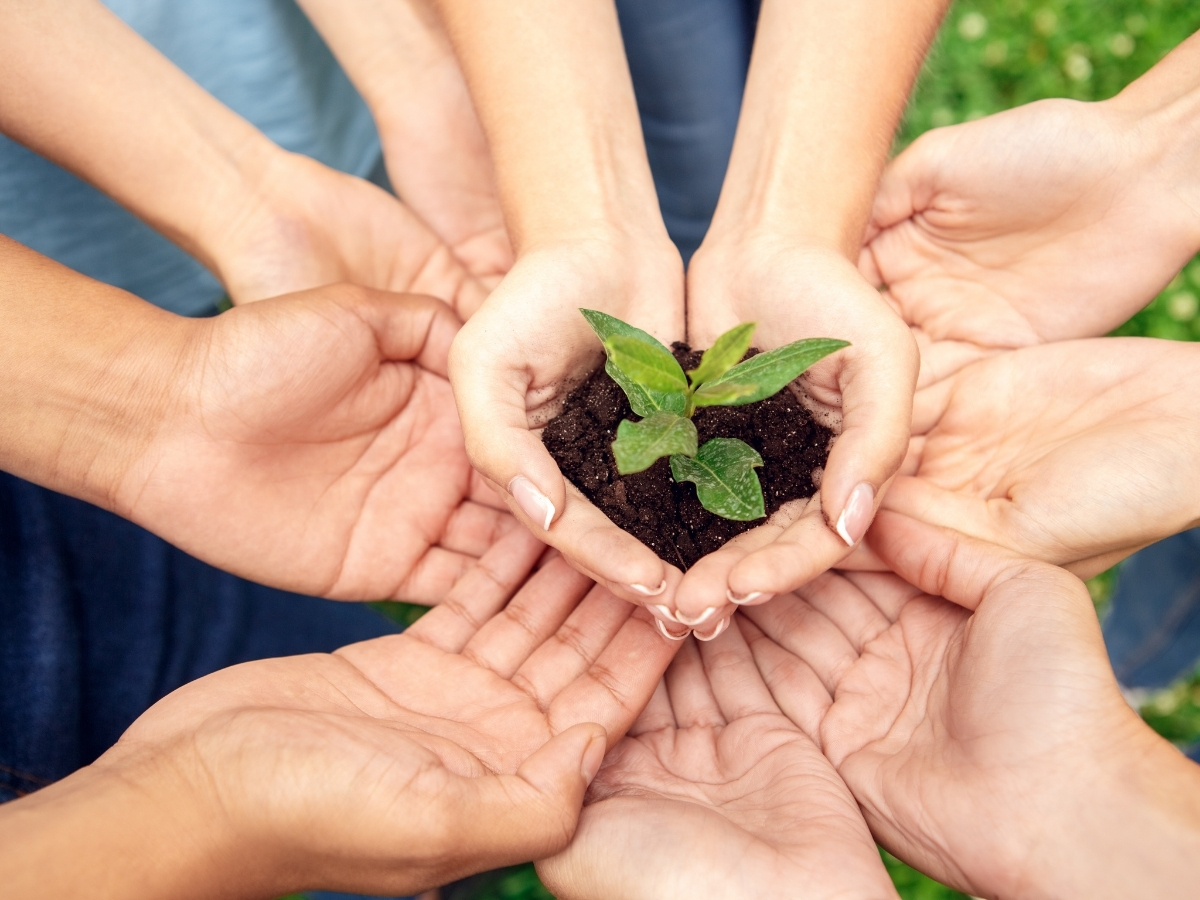 Together we
shape reality
We want to have an impact on the world around us and change it for the better. That is why we help young people take their first professional steps in the IT industry. We also support all initiatives of our employees and charity actions.
Internships
Joint initiatives
Charitable activities
With students and university graduates in mind, we organize paid internships and apprenticeships. If you want to gain experience in the IT industry, learn new technologies and participate in innovative projects, apply.
Apart from sports sections, we try to share our interests and skills. We initiate a series of inter-departmental projects for people who share a common passion.
We support initiatives to help those in need. Our employees are always eager to get involved in such activities. We particularly value cooperation with the ISKIERKA Foundation.
Apply
Do you have a question?
Contact us.
We will be happy to provide you with answers.
hr@exorigoupos.pl