Gartner report on digital commerce – Adobe one of the Leaders
Read more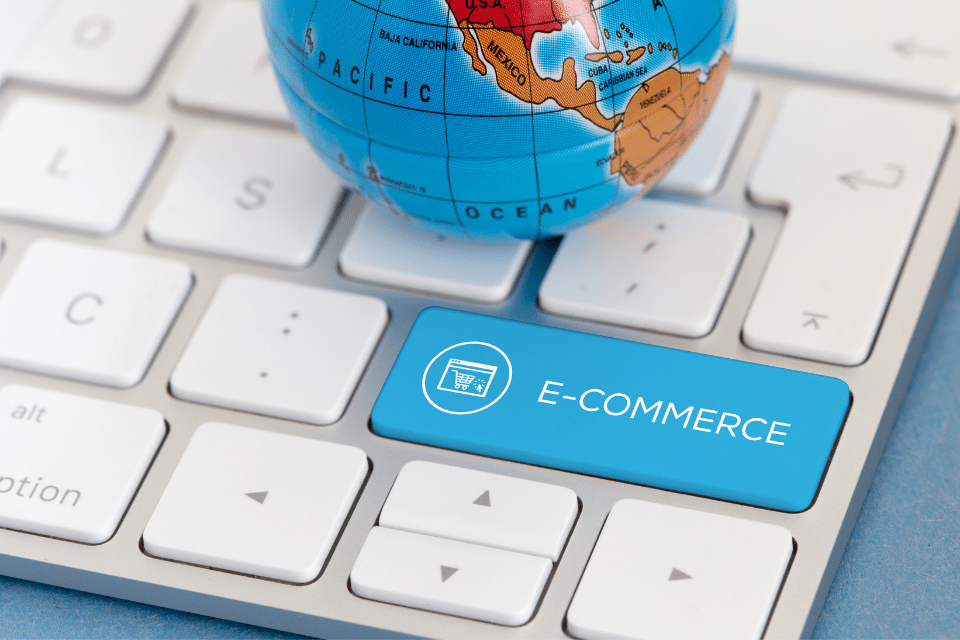 Gartner evaluated e-commerce platform providers using the Magic Quadrant. Their strengths and potential drawbacks were presented, giving entrepreneurs interested in their services the basis for a decision to cooperate. Adobe, with its Adobe Commerce software (formerly Magento Commerce), was named a Leader for the fifth consecutive year.
Growth in the digital commerce software market in 2020 was 17.3% higher, compared to the previous year. This is nearly double the growth of the enterprise application software market (it was 9%). This trend is expected to continue in the current year as well.
Gartner Magic Quadrant
The Gartner Magic Quadrant is a two-dimensional matrix with axes " Completeness of Vision" and "Ability to Execute". The former refers to innovative companies that demonstrate market understanding in their product strategies and business models. The latter, on the other hand, include in the assessment primarily the perspective of the broad functionality of the product or service, and the level of profitability, market responsiveness or customer experience
Leaders, Visionaries, Niche Players and Challengers
Individual quadrant boxes indicate Leaders, Visionaries, Niche Players and Challengers. Here's what these categories mean:
Leaders demonstrate the ability to provide a depth and breadth of commerce functionality for B2C and B2B use cases; deliver commerce capabilities across multiple industries and business models; deliver commerce platforms that can scale up to support large transaction volumes and high levels of digital commerce GMV; provide sales and support services both directly and through a robust ecosystem of application, service and integration partners. They often set the competitive benchmark against which other vendors compare themselves.
Visionaries demonstrate the ability to disrupt established commerce markets through innovation. They may incorporate new technologies or architectural approaches into their platforms, use creative pricing strategies or focus on a narrow market segment. They often win new customers quickly because they have identified an underserved niche in the market — one not addressed by Leaders or Challengers. Visionaries often have modern offerings that have yet to win large numbers of customers; lack resources, compared with larger companies; have smaller partner networks, and act as fast movers. Visionaries are often funded by venture capital or private equity companies.
Niche Players address a narrow band of the market, defined by industry, digital commerce GMV, company size, region, technology capability or a combination of these. They frequently provide cost-effective solutions. They often target smaller or emerging-market opportunities or smaller end-user companies. Niche Players often lack geographical or transactional scale; attract a significantly smaller range of technology, implementation or service partners; offer more narrowly focused products, focusing either on B2C or B2B, but not both equally; and lack the financial viability of Leaders and Challengers, but still meet the inclusion criteria. Niche Players are often funded by venture capital or private equity companies.
Challengers provide commerce functionality that may have a narrower scope in relation to serving the total addressable market than that of Leaders. Challengers may focus on fewer industries, geographies, technology deployment methods or business models. These vendors are often highly respected. They invest in technological innovation that is key to their target markets. They use their R&D resources, access to investment, profits and market reputation to either grow quickly or attract a new kind of customer. Challengers often focus on a perceived high-growth sector of the market; invest heavily in technology to meet the needs of their target customers, and have robust feature sets for the customers they serve.
Inclusion and evaluation criteria
The criteria for inclusion of suppliers in Gartner Magic Quadrant were primarily annual growth in digital commerce revenue and the number of clients. Double-digit growths were not uncommon, with many suppliers reaching over 30%.
The evaluation criteria instead emphasised requirements for future success, architectural vision, innovation and a broad range of capabilities.
Adobe Commerce
Adobe has once again become a Leader in the Magic Quadrant. Adobe Commerce software, known as Magento Commerce, can be implemented in a variety of ways and is present in all major geographical regions and industries. The majority of businesses using it have annual gross merchandise values (GMV) of less than $50 million, although there are also some that generate profits that reach even more than $1 billion on their platform. Midsize organisations looking for a robust e-commerce platform that can be customised in a variety of ways should definitely take an interest in Adobe Commerce. Large, global organisations using other Adobe products should also consider Adobe Commerce, due to the ability to better leverage digital marketing resources within the Adobe suite.
Strengths
Global reach: Adobe, in terms of geography, has the largest presence of any vendor evaluated. It also has the largest number of service partners in all major markets.
Out of the box (OOTB) functionality: the software supports multistores, catalog management, marketplace integration, promotions and discounts, languages and currencies, all with customised access settings. It also features a native content management system (CMS; Page Builder) and Progressive Web Application (PWA) Studio.
Admin UI: Adobe Commerce has a modern and intuitive user interface that can be configured based on user role. It supports multiple import mechanisms for product data and can integrate with multiple data sources and analytics tools, making it easier for administrators to focus on outcomes.
Cautions
Composable vision: Although Adobe supports the implementation of API-first and some new functions, such as product recommendations and Amazon integration, which are launched as individual modules, the core commerce platform remains a monolith.
Release cadence and version adoption: Adobe had one version of the core platform in 2020. Many customers are using earlier versions.
Scalability: the product does not yet support automation in this area, although Adobe is actively working on this.
Other companies
Among the other 16 companies shortlisted for the report, the Leader field included: SAP, Salesforce and commercetools. The Visionaries included Oracle, VTEX, Spryker and Elastic Path. A place in the field of Niche Players went to: Unilog, HCL Software, Kibo, Oro (whose innovative CRM system can be found in our offer), Shopware, Intershop. Whereas the Pretenders are: Shopify, BigCommerce and Optimizely.
The full report, with strengths and cautions for all qualified companies, is available here.
Adobe Commerce with Exorigo-Upos
We are an official Adobe partner. We have years of experience in implementing Adobe Commerce (formerly Magento Commerce) in many companies, including market leaders such as Bricoman and Super-Pharm. The latter, after implementing a new e-shop by us, achieved a 500% increase in sales in 2020. More information about this advanced platform, suitable for both B2B and B2C, can be found on our website. Feel free to contact us.