PIM systems for managing product information effectively
Read more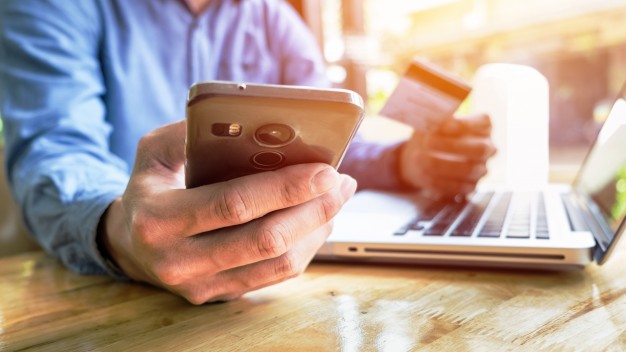 Consumers today are increasingly conscious, and before making a purchase they look for as much information about the product as possible. This is fuelled by the increasing use of online shops, and Poland is among the leading countries with the fastest-growing expenditure on online shopping. In order to attract and not lose customers, companies should manage information about the merchandise they offer in the best possible way.
This is important not only from the customer's point of view but also from the point of view of all the company's stakeholders. However, for a large number of businesses, it proves to be quite a challenge. The greater when the number and complexity of products in their portfolio or the number of sales channels is high. Information about products is very often dispersed, hidden in Excel files, contained in databases, and often simply stored in the employees' memory. In such cases, managing information about the offer is complicated, time-consuming, and resource-intensive, and presenting it to the customer may not be enough to encourage them to buy. This is why PIM (Product Information Management) systems have been developed, significantly improving the above activities.
What exactly are PIM systems?
Every company will benefit from the implementation of PIM systems, but there are some for which this solution seems to have been created. They are characterised by:
Product information arrives at the company through various channels and in various forms, which, given a large number of products and their complexity, makes managing them a challenge. By gathering this information in one place and organising it, PIM systems allow for significant savings in time and human resources.
PIM improves the addition and management of product data from a variety of sources, the number of which is usually very high when running e-commerce. PIM solutions can also be easily integrated with platforms for running e-commerce shops (such as Magento), as well as other systems within the company.
PIM ensures the aforementioned consistency of product information across all sales channels, which is extremely important when implementing an omnichannel strategy. Thanks to central management, these systems also make it much easier to adapt the content provided to the specifics of a given channel or market segment.
The use of PIM prevents discrepancies in the information available on the markets of different countries, in multiple language versions, and also facilitates expansion into new markets. Adapting the information presented to the requirements of a given country's market is much simpler and faster thanks to PIM systems.
Requirement for systematic update of information
When the data needed is scattered in many places, having to frequently update product information can be very time-consuming and involve too many human resources. PIM ability to accumulate data in one place and to automate the assignment of certain product information greatly simplifies this process.
Important benefits
Let's look at the important benefits that PIM systems offer:
Increased efficiency and time savings
Gathering all data in one place saves significant time and human resources. Searching for product information does not require multiple sources or multiple views of the same data, and correcting potential errors is much easier. Significant efficiency gains also result from the introduction of process automation, e.g. for updating product information.
Ensuring consistency of communication
The creation of a centralised collection of information about products and other digital assets guarantees the consistency of communication across all sales channels. Thanks to PIM solutions, it is much easier and faster to adapt the information to the requirements of a given sales channel.
Facilitating expansion into new markets
PIM systems optimise the work involved in translating information for specific locations. Consistent communication prevents discrepancies in the information made available in different markets (including new ones), making it easier to manage your offer and speed up its update across different customer channels.
Centralisation and easy access to information from all sales channels provide better control over data quality – information on who made changes and when will be readily available. Together with the ability to give users different levels of authorization, it will also improve the security of stored information.
Increasing the conversion rate
PIM systems, thanks to their great flexibility, allow you to tailor your offer to specific customer needs. Based on the available data, it is possible to personalise the displayed products and content, which strengthens customer loyalty to the company and leads to a higher conversion rate.
Which PIM systems are available on the Polish market?
There are several PIM systems available on the Polish market, the best known of which are Akeneo, Pimcore, and Salsify, but the former seems to be the best choice at the moment. Akeneo is a leader in Product Experience Management (PxM), and Exorigo-Upos has already implemented its PIM solutions in leading retailers in Poland. The advantages of Akeneo PIM will be presented in the next article.