Omnichannel strategy means focusing on customer experience
Read more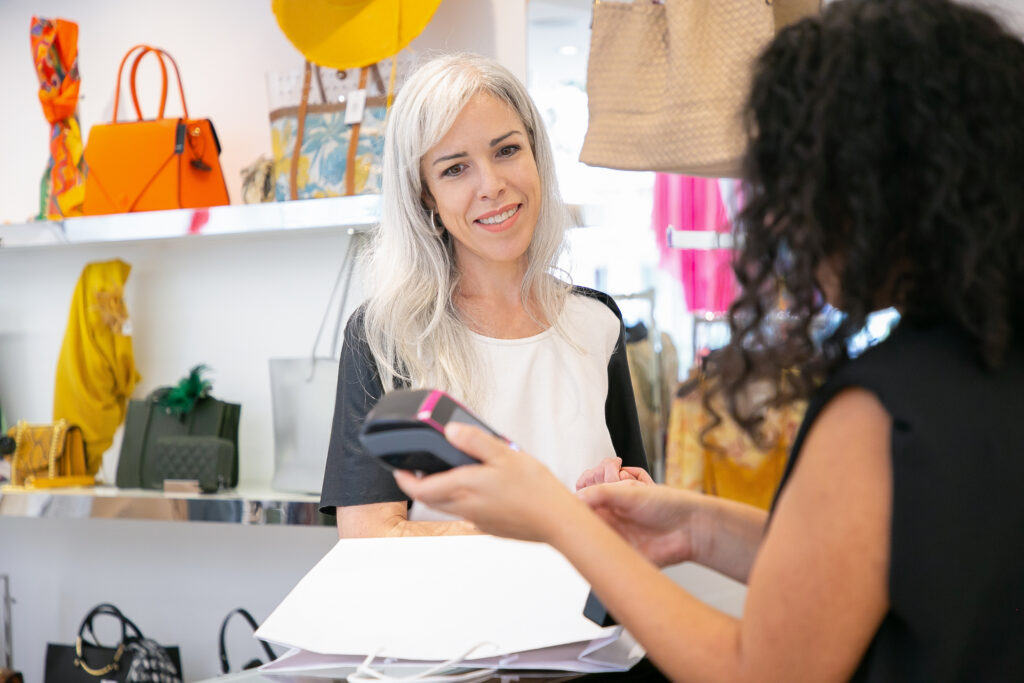 The e-commerce market has been experiencing continuous growth for the past few years, with more and more purchases taking place online, and this trend has been further reinforced by the pandemic. However, it is worth mentioning the results of surveys which indicate that consumers do not intend to give up shopping in stores (and prefer it when buying basic products). E-commerce will continue to grow, and this trend will not diminish, but many consumers intend to return to frequent shopping in stores once the pandemic is over.
Customer experience above all
Companies, especially in the retail sector, should bear this in mind and combine physical channels of reaching customers with digital ones in their market strategy. The pandemic has shown that it is not possible to predict whether some channels will suddenly be closed. Retailers who have not yet done so will have to prepare for a wider and more efficient online presence, at the same time not abandoning stationary sales. What's more, they need to focus on customer experience in their sales channels, which is beginning to replace price and product as the key brand differentiator.
It is time for omnichannel
A strategy that focuses on customer experience is omnichannel. It puts the customer at the centre of the business to ensure a consistent and positive experience. It allows the customer to be reached effectively throughout their journey across different channels (such as website, smartphone, store, social media, etc.). Companies that have implemented omnichannel have significantly higher customer retention rates than those that have not. It is also easier for them to target a personalised offer using all channels. By taking care of the customer's needs in the best possible way, the company gains their loyalty and, consequently, an ambassador who recommends its products to other consumers. For the retail industry, omnichannel should now be the only right strategy.
The customer journey should be smooth
It is important to emphasise, because it is not always obvious, that the customer's contact with the company does not only occur during the purchase. Customer experience in omnichannel consists of touchpoints at every moment and in every channel. The client builds his experience already at the stage of getting to know the company, develops it when establishing cooperation or purchasing an item, and strengthens it during after-sales service. All these points of contact should be seamlessly interlinked. Contact begun in one channel should be able to be continued in another. This path and the associated emotions are called a customer journey map. There is a workshop method called customer journey, with which you can adapt the touchpoints in your channels to the needs of your consumers. Thus providing them with a positive experience. At Exorigo-Upos, together with the companies involved, we have used it to create new solutions from scratch. You can find out more about this and other workshop methods in our article.
Useful tools
Implementing an omnichannel strategy, may not seem easy at first, but there are tools that make it much easier. One of them is NetTickIt®, a digital price display system. Using QR codes allows reading information about products in store on a smartphone. It also helps companies synchronize online and offline promotional activities. Prices in offline and online stores can be unified with a single click. This is a significant competitive advantage, allowing to react immediately to market changes or competitors' actions. What's more, electronic labels effectively communicate promotions.
Another example is the loyalty program. Attractive discounts for points, notifications about promotions and sales often influence the choice of a store. In order to motivate the customer to make purchases and make them permanent, it is worth implementing a loyalty program consistently across all channels. In this way, the company gains a loyal customer who, over time, will become a brand ambassador and influence sales growth.
Also, worth mentioning is product information management (PIM) systems, such as the very popular Akeneo. PIM systems help to maintain consistent communication about the offer in every sales channel. They gather all product data (including images, videos, etc.) in one place and allow it to be published and updated across all channels from a single control panel, making the process much easier.
The tools listed above are of course not the only ones (and only some of their functionalities) that help companies implement omnichannel strategies.
Exorigo-Upos has years of experience in implementing solutions that support companies in the execution of omnichannel strategies. We implement both online and offline ones, together with the client we try to choose the best possible solutions. If you have any questions, please do not hesitate to contact us.