NetTickIT® price label management system
Read more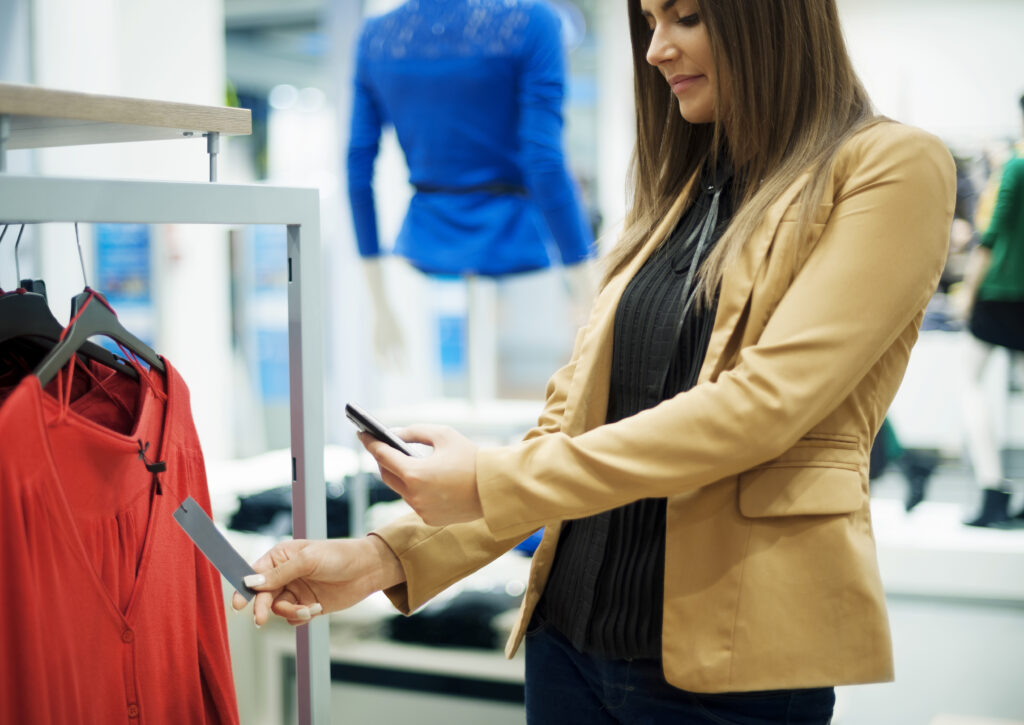 NetTickIT® is an innovative solution to help retailers implement an omnichannel strategy. Consisting of fully integrated products, this system enables the management and control of price labels. NetTickIT® also makes it easy to create and tag labels and in-store communication about offers. Moreover, it enables the use of QR codes to present enhanced information on a mobile device for products in a traditional shop. These features contribute to a better consumer experience for customers and allow retailers to increase operational efficiency and sales.
Automation of label management
By automating processes, the time it takes to change and present new prices to customers is reduced by 80% compared to traditional ways. The system manages all data, processes and their compliance and allows for quick and easy price changes on the shelf – digital and printed. Everything is data-driven – NetTickIT® allows to analyse the frequency of price changes for individual products or entire groups of products. For retailers operating abroad, it offers multiple language options and takes different currencies into account. Thus, a centrally managed pricing policy can be implemented in any region.
Consistent label communication
NetTickIT® controls the design, production, publication and integration of all product information and labelling. Besides price, this includes product descriptions, barcodes, images, ingredients, country of origin, QR codes, marketing messages and brand standards. Just what retailers need for operational and legal compliance. Prices and product information can be consistently displayed across a variety of media, including:
printed labels for products with the lowest frequency of price changes;
Electronic shelf labels (ESL) for products with increased frequency of price changes;
multimedia screens for high-frequency products;
or on customers' mobile devices (using QR codes).
Price labels are created via an intuitive tool. It is a dedicated NetTickIT® Designer application that includes all the necessary product information.
Enhanced online information in brick-and-mortar
By using QR codes, NetTickIT® provides enhanced information about products on the shop shelf in digital form. The PWA technology allows the app to be displayed directly after scanning the QR code, without the need for any installation. Customers will see additional information about the product range and product reviews on their smartphone screen, watch videos, be informed about dedicated promotions and order home delivery. It is also possible to have a video chat with a consultant who is not physically present in the shop. This is an innovative way to combine online and offline channels, which allows for contactless communication, especially important when it is necessary to maintain social distance. Video chat with a consultant is also possible while browsing the offer in an e-shop, on a computer or on a mobile device.
What is more, the use of QR codes allows retailers to optimise shop space. The customer can view the product in different ways on a smartphone or tablet screen, e.g. in different colour variants. Without having to be physically present in the shop.
Personalised experience
Integrating the system with the loyalty programme enables a personalised customer experience across all channels. Whether online at home or in a shop, the customer can check a personalised price depending on the number of points they have accumulated in the programme. Price personalisation depends on the level of engagement with the loyalty programme.
Examples of customer paths
In the shop, at the shelf, the consumer scans the QR code displayed on the printed or electronic label, using the phone's camera or the application linked to the loyalty programme. He gets a personalised price (if he has used the app) and can also watch reviews or videos. To ask for details, he has the possibility to connect via video chat with a consultant. He can also find additional information about the product. When he decides to buy a product, he has the option of home delivery on his smartphone.
When browsing an e-commerce platform, the consumer can connect with a consultant via video chat by clicking on a dedicated icon. This adds depth to the online shopping experience. Once the customer decides to buy, they can choose home delivery or click and collect.
Benefits of NetTickIT® implementation:
Easier implementation of omnichannel strategies;
Consistency of the offer in terms of pricing;
Taking care of the customer shopping experience;
Real-time control of prices, promotions and product information for electronic labels;
Ability to respond quickly to changes in competitors' pricing policies;
Saving time and human resources (estimated up to 812,000 fewer working hours per year);
Increased employee productivity (by simplifying processes);
Increased sales (by taking care of customers' customer experience).
As the case studies have shown, the average return on investment for NetTickIT® is 5 months. The system was designed as a cloud-based application. It is very well optimised and does not require investments in advanced hardware. It is also easy to integrate with e-commerce software.