Cloud Experts – a new team within the structures of Exorigo-Upos.
Read more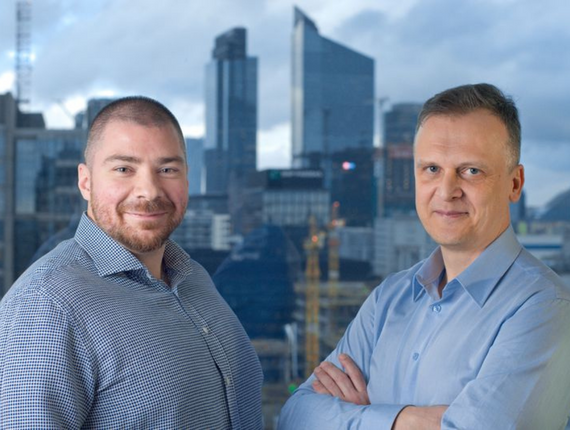 Cloud Experts is a team of specialists in the field of Microsoft Server, Microsoft Azure, and Microsoft 365 (formerly Office 365), which was separated within the Infrastructure and Security Department of Exorigo-Upos.
This decision was triggered by the retail industry companies supported by Exorigo-Upos growing interested in cloud solutions. Therefore, there was a need for a greater focus on activities in this area.
As indicated by PwC in its 2022 report Cloud and its value – in the retail and consumer goods sector, more than half of companies consider themselves medium or high advanced in implementing cloud solutions. Only 17% do not use the cloud and do not include it in their strategy. One-third of the surveyed retailers consider cost optimization the main value obtained thanks to the cloud.
The Cloud Experts team specializes in the Azure cloud. The confirmation of competence in this area is numerous Microsoft certificates obtained by people in the department.
Thanks to this, Exorigo-Upos offers a comprehensive cloud infrastructure administration service, considering the hybrid model preferred in retail. It consists of the fact that some servers are physically at the customer's premises, and some services work in the Microsoft Azure cloud. This is a good solution for companies that want to check whether and in which areas the cloud will work and in which the traditional approach to infrastructure will still be optimal.
Exorigo-Upos also chooses the cloud when designing its proprietary software solutions. The Cloud EFT payment hub, which provides the highest certified level of security for non-cash payments, thanks to the cloud, can be scaled with the increase in the number of transactions. The last record reached in the December sales peak in retail chains is as many as 4 million daily transactions. SmartKSeF is an example of software that handles the entire new process of e-invoicing. It will become mandatory in Poland next year. It ensures communication of Customer systems that issue data to e-invoices with KSeF, i.e., with the solution of the Ministry of Finance. Therefore, it must ensure trouble-free handling of any transmitted data and issued documents, including increased traffic in the case of simultaneous mass invoicing on specific days of the month. Similarly, the E-RECEIPT+ system will soon allow for the departure from paper printouts of fiscal receipts in favor of their digitized version.
Indeed, an advantage of reaching for the cloud when designing products and implementing projects is that it allows for a fast time-to-market, which is so important today – you do not have to wait for equipment and spend time on physical installation. You can quickly expand and scale as needed. In the case of the dynamic digitization that is taking place today.
It is worth adding that the cloud is also an opportunity to save money – the service can be reduced when traffic is weakening and then increased, for example, in the case of low traffic.
As part of seasonal sales peaks. Plus in comparison with on-premise costs, it turns out that the cloud is often a cheaper option in the long term and considering all additional business benefits resulting from its launch.
Other key areas in which the Exorigo-Upos team supports companies are Windows Server administration, access management for individual groups (programmers, admins, helpdesk), Azure SQL databases, as well as network and Azure security in the form of Serverless. In addition, the Cloud Experts team, based on many years of experience in cooperation with companies, helps select appropriate Microsoft 365 licenses and purchase and manage them.
Equally important is employee training because the purchase of software alone will not ensure that used correctly in the company. In this regard, Exorigo-Upos specialists offer their support – they implement Sharepoint and show how to work more effectively with Microsoft 365 tools (including Exchange Online, OneDrive, Teams, Forms, and Power Automate).
An essential part of the team's activity from the client's point of view is providing backup – both traditional and for the cloud, as well as intervention activities. The support system, which also considers weekends and the availability of high-class specialists, gives Exorigo-Upos customers a sense of security. Of particular importance here is the fact that the scale of operations of companies from the retail industry is significant. Therefore the risk associated with any breaches regarding the availability or correctness of services is also high.
A specific feature of retail is the presence of many services and systems – which means that a team such as Cloud Experts must be able to work with various business requirements. In addition, its members are constantly improving their competencies in the knowledge of new solutions and configurations.
In case you are interested in details of the work carried out by Cloud Experts are encouraged to contact its representatives: