Ways to optimise conversion rate in e-commerce – analysis from BCG and Shopify
Read more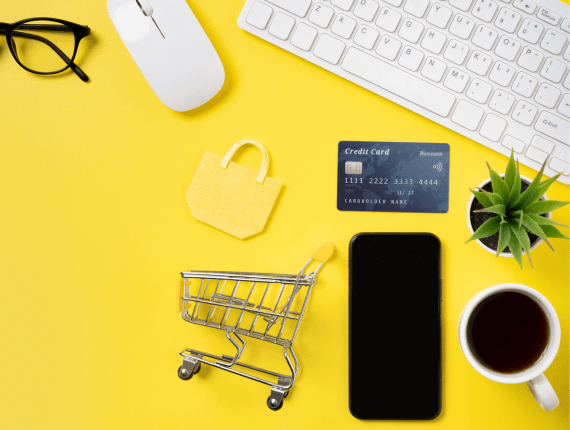 Although the growth rate of e-commerce has slowed down over the past few months, it is still higher than it was before the pandemic. BCG and Shopify analysed more than 220,000 e-commerce websites to examine the key factors that affect conversion rates. Below are the key findings from this analysis.
As the authors of the report point out, many factors influence conversion, but two big categories can be identified:
Factors fundamental to the shop or business category in question, which are not easy for businesses to change or control (including the industry the business belongs to or the device the customer uses when visiting the e-store).
Factors that are more likely to be subject to change and optimisation.
In the first category, in addition to the industry and the type of device the consumer is using, the authors of the report also include the size of the shop and the average conversion or average order value (AOV).
In most e-commerce industries, the average conversion rate at the final stage – when the customer moves on to the payment process – ranges from around 1% to close to 4%. In some industries, such as software and media, it can be significantly higher than in others, such as furniture and cars.
Customers are much more likely to complete a transaction when they make a purchase on desktop devices. Purchases made on the latter show an increase in conversion at the bottom of the funnel, although it must be added that the gap between them and mobile devices narrows as the average order value increases.
The conversion rate at the lower levels of the sales funnel also tends to increase with overall shop revenue, but tends to decrease as the average order value increases.
As for the second category, the report's authors identified six main areas for conversion optimisation. These are: traffic sources, basket building, checkout experience, accelerated payments methods, customisation and performance.
Traffic sources
Organic traffic (e.g. recommendations on social media) has a clear advantage over paid traffic in terms of the size of the conversion rate (especially for smaller shops). Traffic picked up through strategically placed links on store-related sites can also influence a higher conversion rate. Such links can lead to the shop from social media, emailing or consumer reviews.
Basket building
Carts that contain between 6 and 10 products tend to convert better. Conversion rates can increase by up to 63% if a customer who initially puts one or two products in their basket continues shopping and ends up with more than ten products.
Encouraging customers to accumulate items in their cart will most likely encourage them to complete their purchase. This principle applies to both cheap and expensive products.
Checkout experience
When it comes to paying for products, any action that does not seem secure and convenient can be discouraging for the customer. Return customers usually appreciate the autofill of known or easily predictable information such as shipping and billing addresses. Fraud detection, while necessary, should not hinder the payment process in any way, e.g. captcha verification discourages some customers from purchasing. It is also recommended to avoid a blank field for entering discount codes. Customers who see that the shop offers codes and they do not have them may abandon the purchase and wait until they are available. They may also abandon the process of buying products to look for a code, especially if it is to be a high-value transaction.
Accelerated payments methods
Offering payment methods such as PayPal, Meta Pay, Amazon Pay, Shop Pay, Apple Pay and Google Pay can increase conversion rates at the bottom of the funnel by up to 50%. In turn, adding a 'buy now, pay later' (BNPL) option can increase both traffic and sales.
Customisation
Obviously, loyalty programmes are effective in increasing conversion rates, but businesses can also consider forms of personalisation such as tag manager tracking, analytics support or targeted incentives to build a customer's basket. Online shops with front-end customisation – e.g. with quick and obvious transitions to specific products or an attractively designed product page – achieve higher conversion rates than those with only back-end personalisation.
Performance
Improving the speed of the website at every stage correlates with higher conversion rates. At a lower level of the purchase funnel, i.e. when finalising the purchase, customers can tolerate slower performance, although only slightly. The analysis also showed a significant increase in conversion rate if the customer can complete the payment process in less than 90 seconds. If, on the other hand, this process takes longer, the conversion rate can decrease by up to around 47%. Overall, each second of delay in Time To First Byte (TTFB) reduces conversion by around 0.14%.
Every retailer's action plan for increasing conversions should be reflected in its products and customer base. As the analysis shows, a few basic actions are proving effective in most sectors. These are:
Drive loyalty
Loyalty programmes offering purchase incentives, such as points and discounts, or referral programmes, are effective especially in industries with lower average order values.The retailer can also use the collected consumer data to monitor mentions on social media. Customer or influencer recommendations can be an effective way to attract new customers with less marketing spend.
Invest in personalisation
Marketing campaigns should use customer behavioural analysis to deliver personalised messages to customers. Every time a customer receives a message from a company, it should be designed to achieve a specific outcome (i.e. relate to the customer's needs).
Meet customers where they are
In order to make sure that customers feel well served, the e-store should provide them with the opportunity to send feedback. Feedback can alert the entrepreneur to problems and also indicate which features can be improved. If the e-shop is trying out new features, it should randomly display different versions of the site to assess the impact of each on sales.
Invest in an innovative and well-engineered e-commerce platform
Whether a seller uses a custom-built solution or a third-party e-commerce platform, its efforts to build long-term customer value require the support of a system that can respond rapidly to all customer needs.
Before planning actions to increase conversion, an e-commerce company must determine how its platform will support the shopping experience. The world's largest e-commerce companies are rapidly adapting their technology and optimising their offerings to meet changing customer needs.
At Exorigo-Upos, we provide e-commerce solutions (including B2C and B2B platform implementations) for retail chains.
Are you looking for a solution for your company?