UOKiK accuses entrepreneurs of incorrectly presenting promotions
Read more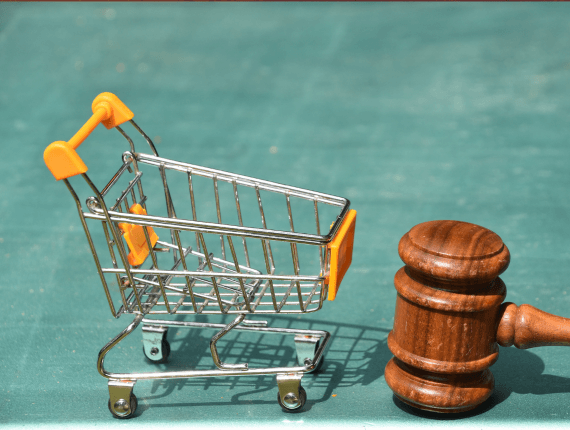 The Office of Competition and Consumer Protection (UOKiK) continues its activities to enforce new regulations on the presentation of promotions. As a result of these actions, four entrepreneurs were charged with incorrectly informing consumers about promotions. Familiarize yourself with the actions taken by UOKiK and the consequences entrepreneurs may face for violating consumer rights.
From January 1, 2023, following the Omnibus Directive, entrepreneurs must properly inform about price reductions, including the lowest price, 30 days before the promotion is introduced. UOKiK monitors the implementation of these provisions' performance in stationery stores and online stores. So far, UOKiK has sent over 60 so-called soft speeches to entrepreneurs, pointing to errors in presenting prices and promotions.
Entrepreneurs who have yet to make the required changes may face the consequences. UOKiK has brought charges against four entrepreneurs, and for violating consumer rights, they may be fined up to 10 percent of their turnover. The most common infringement is the incorrect display of the lowest price from the last 30 days before the discount and the use of an illegible font or poorly visible color combined with clear messages about the current price or the discount amount. Discount search tools and filters should also refer to the lowest price 30 days before the discount.
The main objective of the new regulations is to eliminate practices that mislead consumers. Entrepreneurs should not inform about a major promotion if, in practice, the reduction is not more favorable for the consumer than the lowest price from 30 days before the introduction of the rise. UOKiK recommends following the guidelines on the presentation of prices published earlier.
The Office of Competition and Consumer Protection takes steps to enforce the new regulations on the presentation of promotions. The indicated changes are intended to protect consumers against incorrect and misleading information. Out of concern for consumer rights, UOKiK and the Trade Inspection monitor the market and implement measures to ensure fairness and transparency in presenting promotions.
Do you have doubts? Consult us!