Service support in retail – who is responsible for opening stores, installing devices and assistance in the event of a breakdown
Read more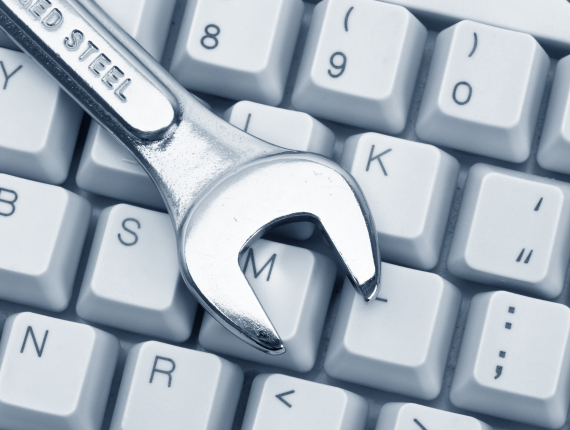 Companies operating in the retail industry have to face many challenges. They also cannot disappoint their customers, which is why it is so important that they can use support in case of any problems with hardware and software. Service support in retail is one of the areas of our activity to which we attach particular importance. Let's check what such services are, why they are important and who can provide them. We cordially encourage you to get to know the detailed information!
Service support in the retail industry
Service support for the retail industry should be provided by experts specialized in this area. They must have knowledge of, among others:
equipment maintenance,
fix,
migration,
software and infrastructure installation,
implementations,
workshop repairs.
Of course, such skills are difficult to gather in a narrow team of a few people. Therefore, in Exorigo-Upos, the IT service and devices for retail companies are carried out by over 400 people specialized in various areas. So that customers can be sure that the service will be provided in a reliable manner.
We also have 22 Service Offices, thanks to which we can reach any location in Poland. Our support, however, is also an offer for foreign customers (in the Czech Republic, Romania, as well as Slovakia and Ukraine, we implement them ourselves, and in locations such as: Serbia, Croatia, Lithuania, Latvia, Estonia, Bulgaria, Great Britain and Ireland thanks to our partners) . It shows well that we are experts in this field.
How to choose a company that provides service support in retail?
When choosing a partner, we want to be sure that they will fulfill their obligations reliably. Therefore, experience and which companies the company already cooperates with and whether it has references are important.
Experience translates into ready-made systems and action plans. The idea is for the company to have a ready scheme and thus be able to react faster. Of course, the operating scheme does not mean that the company does not approach the client in an individual way. However, it indicates that:
easier to qualify the type of order,
assigns a team to perform the service faster,
performs the service more efficiently in an optimal way, solving the client's problem,
verifies the correctness of the service performed.
Thanks to over 30 years of Exorigo – Upos' experience in cooperation with retailers, we have the necessary experience, which translates into the fact that each subsequent customer can count on comprehensive and professional assistance.
Learning, a step to perfection
Service support for the retail industry should never go unnoticed. This means that each type of failure must be well qualified in order to avoid similar problems for other customers in the future. The goal is therefore to solve problems, but also to actively learn from them.
It is good that service support in the retail industry is provided by experts. Thanks to this, you can be sure that the service will be performed in an efficient and reliable manner. This is very important, because various types of prolonged failures can cause the company to lose customers. However, as we know, acquiring a new customer is several times more expensive than retaining one who already uses our services.
Our experience: In 2022, the Exorigo-Upos field service served a total of 59,093 points. Get in touch and join the customers who use our support!