Personalization is the key to customer retention?
Read more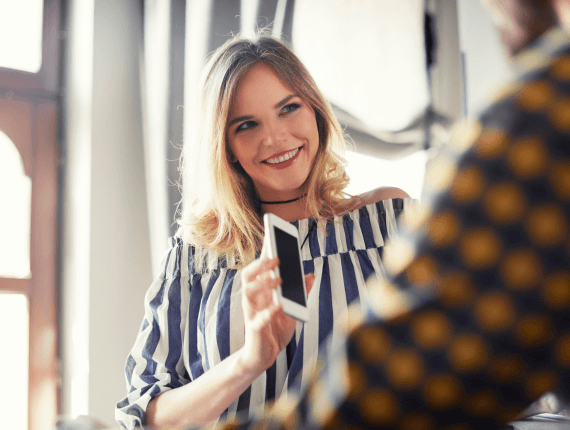 According to post-pandemic analysis of consumer behavior, consumers are becoming less loyal to brands, stores or products. Or to put it another way, they are more likely to switch brands or stores if something doesn't suit them. At the same time, 67 percent of consumers believe that relevant, personalized content increases their trust in a brand – and as we know, the greater the trust, the greater the chance to build loyalty.
Declining tolerance for low-quality services
Today, consumer loyalty is most influenced by customer experience and overall service quality. Therefore, a bad service experience means a greater chance of customer churn. According to a survey conducted by TechSee, a leader in the computer vision market, in 2022, 43% of customers will switch brands or cancel a transaction due to poor customer service. This is a 10% increase compared to 2019, a period before the pandemic broke out. The data shows a growing intolerance for poor quality service – customers expect a quality experience as part of the shopping process. As a result, companies that don't provide it will struggle to keep customers.
From trust to retention
Customer retention is largely driven by a high level of trust in a company's services or products. And it goes without saying that retaining a customer is much cheaper than acquiring a new one. For businesses, therefore, the loyalty of a large number of customers can yield a significant increase in profits over time. One study suggests that increasing customer retention by 5% can increase profits by 25%.
Customer retention is affected by many factors. The first that comes to mind is excellent customer service. If something goes wrong, a quick and appropriate response from the company's employees should ensure a higher customer retention rate. But personalization can be even more effective. In one study, more than half of customers (56%) said they remain loyal to brands that "understand" them. So to succeed, businesses need to personalize their offerings. But without the help of the right technology, providing such cost- and time-effective personalized service is not possible.
Artificial intelligence for help
That's why businesses should use artificial intelligence and machine learning (ML) to help. ML algorithms are great for giving people personalized experiences. Using data about users and transactions, they provide extremely relevant recommendations. The power of e-commerce is that it provides a lot of customer data that flows into the store during each customer interaction. Artificial intelligence helps identify information and services that influence customer decisions, and it does so according to changing needs.
An app from British clothing company Spoke asks its users a range of questions, from those about height and weight to one about how much a watch strap is tightened. Machine learning algorithms combine data entered by the customer's own hand with that collected during interactions on the website. This allows the company to be extremely precise in determining the best size for recommended clothing. With what effect on business? Quite well – 20% of new orders at Spoke are repeated within 30 days, and this percentage rises to over 50% within the first year.
Many customers prefer to try on a product before buying, which they can't do online. Personalization can bridge this gap and help finalize the purchase. Artificial intelligence greatly helps improve processes, maximize traffic and increase conversions. As many as 91% of consumers say they are more likely to store at stores that provide offers and recommendations that are relevant to them.
The text is based on the article "Why AI is the smart route to customer retention," published in "Future of Retail & Ecommerce," a supplement to The Times.