Pay later and buy now. A new trend in Polish e-commerce
Read more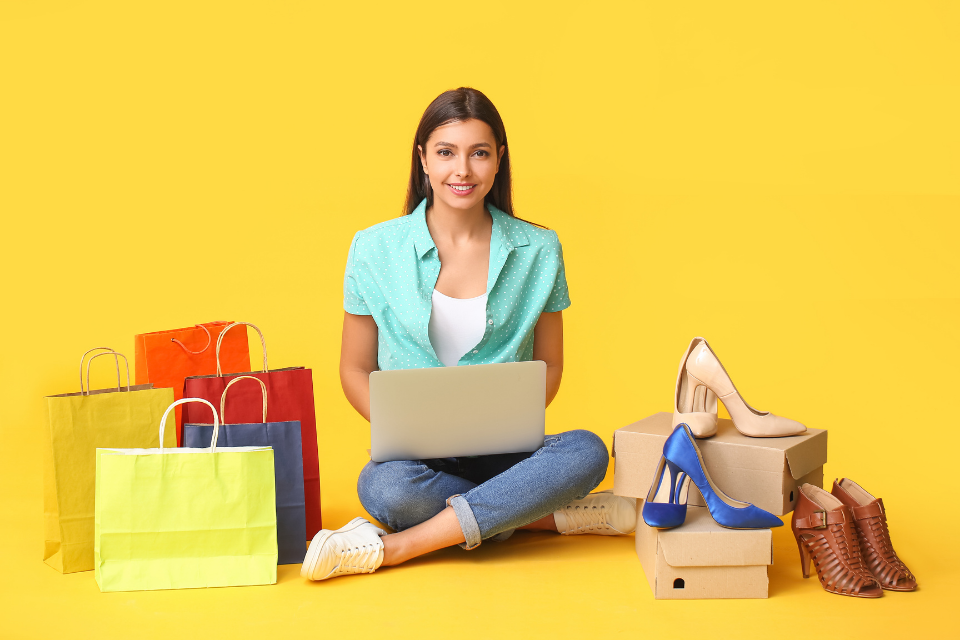 Klarna, a fintech from Sweden that offers online financial services, including deferred payments, has just entered our market. Customers of the H&M chain, with which Klarna started cooperation, will be able to use them. Deferred payments are currently one of the hottest trends in Polish e-commerce. More and more companies offer them, including PayU, PayPo or Twisto.
Response to consumer expectations
The e-commerce market in Poland has been experiencing dynamic growth since the outbreak of the pandemic. Consumers are very eager to use this sales channel, over 80% of Poles already shop online. Customers are spending more and more on e-shopping, but at the same time they require better and better shopping experience, as well as services tailored to their needs and expectations. To attract and, more importantly, retain customers, e-commerce companies are offering more and more solutions to meet these needs and enhance the customer experience. Deferred payment is one of them.
What it actually is?
The Buy Now, Pay Later (BNPL) service is very similar to paying by credit card, although credit cards have never been particularly popular in Poland (and their number among consumers is gradually decreasing). In the case of BNPL, any physical card is unnecessary, nothing needs to be issued to us in advance. When buying a product in an online shop, the customer simply sees deferred payment as one of the payment options. After selecting it, he will receive a product, which he will be able to see with his own eyes, check and decide whether it really suits him, for example in the case of clothes, try them on, and then decide whether to send them back or keep them and pay after a certain number of days (usually 30). The entrepreneur, on the other hand, receives payment immediately after the purchase – from the operator of this service, such as Klarna or PayPo, which takes over the collection of payment from the buyer. If the latter pays on time, he will not be charged with any additional costs.
Entrepreneur, bet on deferred payment
Deferred payment is gaining more and more supporters among consumers. According to the report "E-commerce in Poland 2020", prepared by the Chamber of Electronic Economy, it was used last year by 6% of Polish Internet users. However, in a more recent study conducted by NEPA on behalf of Klarna, nearly 30% of respondents say they would use BNPL payment if such an option was available in a shop. What is more, as many as 70% of consumers declare greater trust in retailers who offer the option of later payment for purchased goods, and 6 out of 10 people would be more likely to make another purchase from them.
Benefits for the customer
This form of payment has many advantages for the customer. Thanks to it, he can purchase a product even if he does not have funds on his bank account, but he knows that they will be available in the nearest future. Especially if he would like to buy a product in a limited time promotion.
BNPL also gives the opportunity to check the product (e.g. try on clothes), before paying for it, just like in a traditional In case the product does not suit him for some reason, he can send it back without any money being blocked in his account. Thanks to BNPL, he also bears no risk in case the product is not delivered by the shop, or if the product is not as described.
Benefits for the retailer
Deferred payment also means benefits for retailers. Providing the option to choose deferred payment means more conversions and thus higher profit, thanks to:
– higher cart value;
– reduced number of abandoned carts;
– opening up to new customers.
The retailer does not bear any financial risk, this is taken on by the operator of the service. Importantly for sellers, the implementation of deferred payment is relatively simple and does not involve any hidden fees or obligations.
What is the future for BNPL?
All the indicates that, with the e-commerce boom, the future of deferred payments looks bright. According to PayPo's own data, the company processed a record 3 million transactions in 2020. However, after nearly four months of this year, the number of deferred payment transactions handled by PayPo was already approaching 2 million. The BNPL market is expected to double globally by 2023. In Poland its potential is estimated even at 3.5 million people, and according to fintek.pl in 2020 nearly 400 thousand people will be using deferred payments. So there is still plenty of room for growth, with companies intending to offer BNPL for B2B as well.