Omni-commerce: A new era of shopping – how to adapt to customer requirements?
Read more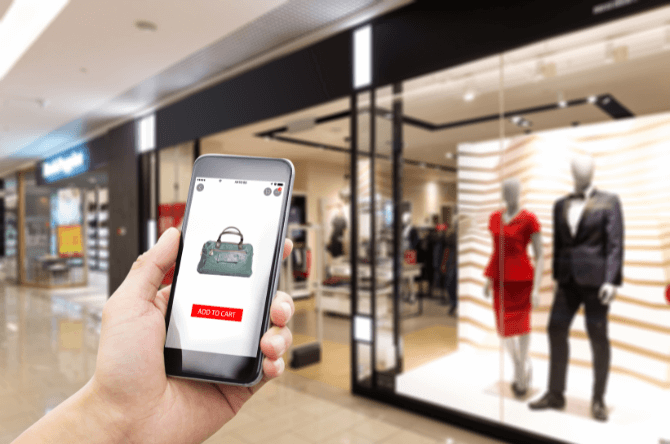 In today's fast-paced e-commerce world, customers have higher and higher expectations when it comes to shopping. With the development of technology and changing consumer preferences, trade must constantly adapt to meet these demands. One of the most critical trends in the retail industry is the growing popularity of omni-commerce. What is omni-commerce, and how can companies adapt their strategies to respond to customer needs in this new era of shopping?
Omni-commerce – multi-channel sales
Omni-commerce is a commercial strategy where customers can purchase and use services on different platforms and sales channels. It combines stationary and e-commerce stores and other channels, such as mobile applications, social media, and live chat. The key to omni-commerce is to provide a consistent and integrated shopping experience for the customer, regardless of where and how they shop. For a comprehensive definition of omni-commerce, see "What is omni-commerce?"
Why is omni-commerce important for businesses?
Omni-commerce allows businesses to reach customers at multiple touchpoints, increasing the chances of conversion and customer loyalty. Customers want the freedom to choose how they shop and expect a consistent experience across platforms. Moving from a single sales channel to omni-commerce can help businesses increase sales, win new customers, and build lasting customer relationships.
How to adapt to customer requirements in the omni-commerce era?
Cross-channel integration – the company should ensure consistency in information, pricing, and product availability across all platforms. System integration and customer data management at the omni-commerce level help create personalized and individualized offers.
Excellent customer experience – in omni-commerce, it is crucial to provide an excellent shopping experience at every stage of interaction with the customer. The website, mobile applications, and brick-and-mortar stores should be easy to use, responsive, and offer rich features such as personalized product recommendations.
Data analysis – collecting and analyzing data is crucial to understanding customer preferences and behavior. Analytical tools allow companies to create better-tailored offers, personalize communication and anticipate customer needs.
Innovative technologies – using innovative technologies such as artificial intelligence, automation, and augmented reality can transform how customers shop. Examples include virtual fitting rooms or chatbots that can increase customer engagement and streamline purchasing.
Personalization – customers expect a personalized approach to shopping. Tailoring offers, product recommendations, and communication to individual customer preferences can help increase conversion and loyalty.
Omni-commerce is a new era of shopping that poses many challenges to companies but also offers several opportunities. Adapting to customer requirements in the omni-commerce age requires the integration of various channels, providing customers with an excellent, consistent experience, data analysis, innovative technologies, and personalization. Companies that successfully implement an omni-commerce strategy have a chance to increase their competitiveness and achieve success in today's digital commerce world.
Source:
Article "The Rise of Omni-Channel Retail: Strategies and Benefits": https://www.forbes.com/sites/forbesbusinesscouncil/2022/10/13/three-benefits-of-an-omnichannel-strategy-during-an-economic-downturn/?sh=4e83572b253f
The NIQ e-commerce series episode "Let's talk e-commerce!" on the evolution of omni-shopping around the world and the future of omni-consumers and omni-selling available at:
https://nielseniq.com/global/en/insights/multimedia/2023/lets-talk-e-commerce-series-episode-2-omnishopping-is-the-future/
Discover the possibilities of the modular OmniCommerce for RETAIL system: