Key trends in retail in 2023 – Mastercard report
Read more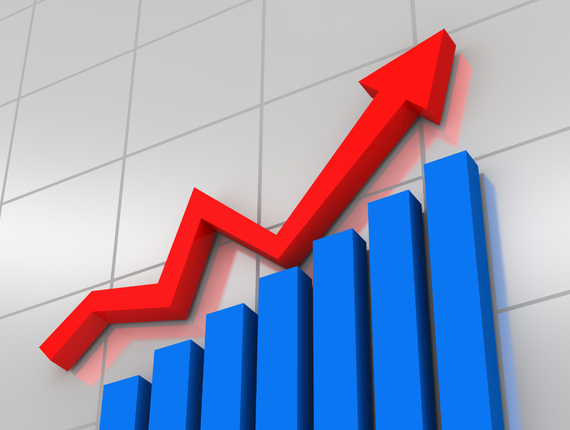 From a retail perspective, 2023 will be an unsettled and challenging year, Mastercard predicts in its report. High inflation and subdued demand will be a major challenge for retailers. They will be forced to best understand consumers and find new ways to reach them. Personalization of the experience and gaining customer loyalty should prove extremely important. The customer experience in traditional and online stores should also undergo an evolution.
Consumer response to rising inflation
As we can read in the "Top retail trends in 2023" report, Mastercard's Economic Institute predicts that in 2023 consumer spending on travel and experiences will continue to increase (as a share of total spending), while that on durable goods (primarily the more expensive ones) will decrease. Consumers are making conscious shopping choices – many people, due to high inflation, are choosing cheaper products during their daily shopping in order to be able to afford to travel or eat at restaurants, according to the data from the Mastercard Economic Institute.
The changes are highly visible when it comes to the grocery shopping basket. Consumers are reaching for cheaper brands and buying fewer products. They also tend to buy more often in the store, but spend less during such a visit. In durable goods segments, such as furniture and electronics, consumers also spend less. As in the case of groceries, they primarily choose cheaper options and opt only for priority purchases.
Understanding consumers
According to the Mastercard Economics Institute's forecast, the impact of inflation on consumer spending will be felt worldwide. Retailers therefore need to understand how consumers will react to the current economic reality. They will have to rely on tests and analytics in this regard.
Data and analytics are critical to understanding purchase decisions and the types of experiences retailers should provide to their customers. As a result of rising inflation, a lot of people may respond to targeted offers, but only those that will suit their preferences. Retailers will have to, for example, keep track of what types of products are gaining importance in a consumer's shopping cart.
Personalization is also already a business requirement. In 2023, an increasing number of retailers will be tailoring the shopping experience to their customers. In addition to focusing on selected consumer segments, retailers will also use analytics tools to optimize promotions and marketing messages.
Once personalization efforts are advanced, further benefits can be achieved through artificial intelligence – deep learning and the use of recommendation algorithms. Continuous learning of customer behavior will create a flywheel effect, driving relevance of offerings and increasingly better customer service.
Retailers will also go beyond digital channels to deliver personalized offers every time a consumer interacts with their brand. Traditional stores have an opportunity to advance technologically by leveraging digital capabilities, which should further improve and standardize the customer journey.
Reaching consumers
Retailers are expanding opportunities to reach consumers, both online and offline. Retail media networks – digital channels owned by the retailer and offered to third-party companies for advertising purposes – began growing rapidly in 2022 and will continue to grow in 2023.
Advertising spending on retail media networks is expected to reach 20% of all digital ad spending in the U.S. in 2023, according to Gartner. For a retailer with such a network, it's additional regular revenue, and for companies that advertise there, it's a good way to reach consumers, as well as get valuable data for analysis.
One reason for the growth of retail media networks is the increasing protection of consumer privacy online. Apple allows iPhone users to block tracking their activity by websites and apps (96% of iPhone users choose to do so). Google's browser cookie withdrawal from 2024 will also have a big impact on how companies reach consumers.
Retailers will make greater investments in social selling as consumers spend more time on social media. This is especially important for engaging Gen Z and younger generations, so a well-thought-out plan and investment in this channel should give brands an edge. Globally, social selling generated revenue of about $724 billion in 2022 and sees an expected compound annual growth rate of nearly 31% between 2022 and 2030.
Keeping customers – more than points and rewards programs
When a customer's experience encourages ongoing engagement, deeper relationships are formed, followed by loyalty. True loyalty, however, goes beyond collecting points. So retailers will look for innovative ways to retain their existing customers. By doing so, they can collect detailed data about them and their preferences. This will allow them to communicate relevant content that will drive sales.
However, during an uncertain economic situation, consumers make conscious changes in what, where and how they spend. When a tougher economic climate emerges, customer loyalty can fade. According to a survey of U.S. consumers conducted by Gartner in September 2022, 53% say they have looked for cheaper alternatives in at least one product category.
But there are also those who will stay loyal to their favorite brands. More than half of consumers (52%) say they remain brand loyal even with rising inflation. And half of this group is willing to pay a higher price. Some retailers, looking to cut expenses, may be tempted to reduce their loyalty budget. However, most feel that customer loyalty is important – it generates revenue, and is a powerful tool for engaging customers.
Innovative brands will go beyond the "points for money spent in their stores" model. Consumers now expect brands to recognize their loyalty through small, yet immediately gratifying gestures. An example would be a purchase made by a loyal customer resulting in a discount for future purchases.
Brands consciously planning their future will use 2023 to prepare for a change in cookies policy. Data, including that resulting from loyalty activities, will be even more important then. Brands that proactively adapt to a non-cookies future will do much better than those that passively wait for such a future.
In 2023, more brands will also look to link their loyalty programs to payments. Some will use co-branded cards to provide a steady stream of offers to loyalty program members and stay top of mind in their wallets. Vendors with loyalty apps, for example, allow consumers to scan a QR code in-store, which adds loyalty points and offers to pay.
Also important for customer retention will be sustainability, which consumers are increasingly looking at when choosing a brand and product. Demand for increased sustainability efforts will therefore only grow.
Shopping in-store and online
Paying for purchases is all about having as many choices as possible. There was a time when consumers could pay for their purchases in cash by card or by check. Today, there are more ways to pay, from QR codes to point-of-sale loans to delayed payments. The ability to offer a variety of payment options is key for retailers in 2023.
The boundaries between in-store and online shopping will blur, as traditional stores begin to bring to their stores the customer experience that the online channel offers. Introducing more of the elements familiar from online shopping into stationary stores aims to simplify operations and make the consumer journey easier. As an example of this, Mastercard cites cashierless stores, which do not need a traditional checkout. The customer walks out of them with a purchase without interacting with a salesperson, who would have to scan each item and accept payment.
At the same time, however, stationary and digital stores will have their own unique features, whether it's the experience of touch, feel, taste, or security, convenience and choice.