IORMA World Retail Congress 2018: Innovate to Win
Read more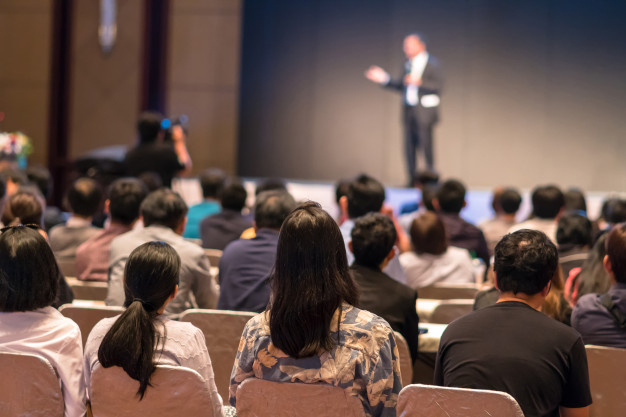 The really interesting thing about this year's World Retail Congress, held recently in Madrid, is that the store takes centre stage in creating really passionate shopping journeys.
3 big messages to take home:
AI and robotics will power the next revolution in retail and it's already begun
Offer a fully connected experience, which integrates store with multi-fascia e-commerce and marketplace
Carefully select digital technologies, which deliver at the same time as creating a fun experience, which is really experiential
Don't talk channels, keep it simple. Today's consumers want to buy a great product from someone they trust. And they want to have fun while they so. It's as simple as that. What that actually means is:

(great product + great service) * passion +( heaps of digital) = big success.
One shop, one customer, one great shopping experience.
Whilst that seems common sense, too many retailers are getting lost with a plethora of digital technologies, consequently not delivering on promise, but more importantly losing their consumers to those who do digital better than they do.
Fantastic, so what are the big themes – well, I've picked 5:
really brainy AI
the intelligent shelf
oh store – rise from the ashes
the ubiquitous mobile
the manic marketplace
Now, what you need to remember is that one thing that is common to all 5 themes. Wait for it – yes, you've got one, the MOBILE. Who would ever think that the smartphone would save the store? Well it does.
We heard from some pretty big names who are all freaking out going super digital. The key thing is to imagine your store's a digital platform for much bigger things and set very targeted growth metrics for the technologies that you go for. So here we go:
RETAIL, DIGITISATION & AI
"AI and Robotics will be the single biggest thing to impact retail in the future". Richard Liu, Founder, Chairman and CEO JD.com, World Retail Congress, 2018
So far, much of the discussion has focused on marketing but the discussion is much bigger than that. AI is the engine for retail. It is transforming everything in the space from sustainable sourcing to customer engagement at the shelf edge. It is at the heart of creating great shopping experiences.
Get this – AI transcends traditional channels to enable retailers to build strong relationships with their customers, through delivering performance excellence.
THE 5 "P'S" OF AN INTELLIGENT SHELF EDGE
Now RFID has been around for a long while, so have e-tickets and a pandora's box of in store digital media. But what we need to do, is to connect it, integrate it from source to shop in a way, which enables the product to flow right to where the customer wants it delivered. Then do it again and again in a way, which really engages. That's the recipe for success. What you want to do along the way is to build some great pricing software into the journey. Super cool – real time dynamic pricing – in short, RTDP – yes you've got it.
"Today we should be talking about flow not friction – we could call it the retail butterfly effect" Bill Toney, Global Vice President for RIFID and Digital Market, Avery Dennison
You could call it the intelligent shelf edge or the five "P's" – perform, plan, price, promote, predict. It's all about using technology to engage the customer through creating a great shopping experience. Two thirds of customers today expect real time customer service. The impact for the retailer is potentially huge:
5-10% sales uplift
10% improvement in shrink reduction
SKU accuracy level increases from 65% to 99%
9 times more sales with back to front RIFID
90% faster delivery of product
If you can make this happen across all channels, according to Google, there's a 30% higher consumer LTV (lifetime value) up for grabs.
IMAGINE YOUR PHYSICAL STORE'S AN E STORE AND GET IT ON A MOBILE
Very, very disconcerting, is that 'bricks and mortar' is on the run from Amazon. What? Well in China and the USA the Pure Plays are opening showrooms to get physical and create great experiences. So I do not really understand why stores can't take Amazon on at its own game. Rise up the STORE.
"Retail store apocalypse – Think again" John Ryan, Stores Editor, Retail Week
Despite all the buzz the majority of people still go shopping in stores. The stores that succeed however, are the ones which go out of their way to create customer experience, value and trust. Imagine for a moment that the physical store could be just like an e shop. Well it can.
Just like an e-shop, it's easy to see when you enter and leave a store. Then the rest is down to what happens at the shelf edge and that for sure can be more appealing than an e-shop:
Real time price automation – eliminate pricing errors, reduce time on price tag updates, reduce product wastage
Dynamic pricing – create markets within markets and target a wider range of consumers; integrate with online to really engage or with scan and go make that pricing really personal
Digital shelf promotions – happy hours, special menu creations, ready steady sell by – anything's possible it's just down to the experience you want to create
In fact there's nothing to stop you from changing your prices as many times as Amazon does or turn your shop into a market place.
What's very important is to set very clear objectives for each technology. In store, omnichannel can deliver a sales uplift of 5%, before you take into consideration precision targeted promotions and let's say 2% extra profit. Keep in mind Google estimates, that the value of an omnichannel consumer is 30% more than a pure play one.
The end of the store? No it's just the beginning of the next wave of stores.
One thing's for sure successful retailers in the future will be using technology to create a great experience. And some of those experiences are pretty amazing.
Pop-Ups are a great way of getting your brand out there, selling at the same time and offering the customer an "out of the ordinary" experience. In addition to this example of the Extreme Mountain Sports shop, Alibaba's T Mall and the Ford Motor company have recently opened a car for cash vending machine in Guangzhou.
MOBILE – A BIG BUZZ at #WRC2018 – everyone's got at least one
"Design the mall for a great experience and make sure you build mobile into it as our kids spend minimum 6 hours on the phone a day, and they're fast." HE. Mohamed Ali Rashed Alabbar, Chairman, Emaar
The high street's in a bit of a mess. Shopper habits are changing. Online is the future. Amazon's such massive competition. Heard it all before? Agree? Well it's time for the store to rise up and fight back and one of the best things that has happened to the high street is the mobile phone. You can look at a whole range of products in a store. It's a great big showroom. People want experiential retail. It's a bit of a pain sending all those online products back. 85% of people take their mobile phone shopping and they use it to check prices, get special offers and buy more than they would if they didn't have one.
Some recent research form Google Think Insights shows the power of mobile:
10 Mobile Facts you need to know
84% of mobile shoppers use their phones in stores to conduct research, compare products and buy online
75% of shoppers across a wide range of categories use their mobile to shop
Top 4 things people use their smartphone in store are:
53% – price comparison
39% – finding offers and promotions
36% – searching locations of other stores
35% – finding store opening hours
4. 25-50% bigger basket – shoppers who spend more time on their mobile likely to spend more money
5. 82% of smartphone shoppers use mobile search to make buying decisions
6. 1 in 3 consumers will use their smartphone to find information rather than ask a store assistant
7. 51% of shoppers use their smartphone to save time
8. 53% search prices
9. 65% shoppers prefer mobile sites to apps
10. #1 use of mobile in-store is to search
Perhaps most importantly, mobile is a great way for retailers to connect with their consumers across their favourite channels, even when they're in a different shop. Interestingly Facebook suggests that 80% of Generation Z and Millennials expect product recommendations and advertisements to be personalized. 70% of them expect vide and location communication is a great way of approaching them. All this can be done on mobile.
Going back to 2017, mobile shopping exploded and its going to continue that way.
IMAGINE YOUR STORE'S A MARKETPLACE AND YOU GO IN THROUGH YOUR MOBILE
Offering customer convenience with a mind for efficiency is the name of the game. Going beyond the synergies of online and offline, e-commerce and in-store you get to marketplace. There's lots of benefits of a marketplace, but there are probably three really good ones:
Build brand buzz and enter new categories in a low risk way
Significantly increase range without increasing costs of doing so
Add interest and convenience to product fulfilment
A triple whammy. In the margins of the congress, I caught up with Chris Wilson, a UK based onliner by profession who has spent lots of time multi-channelling in Europe. He's passionate about marketplace.
"Turn your store into a marketplace and imagine it's an e shop – we're talking affiliation and classic" Chris Wilson, Principal Partner Bright Geeks, UK Ltd
Physical stores are struggling on today's high street and online marketplaces could be the answer for many. Marketplaces take retail and ecommerce to another level by offering customers even more convenience and choice whilst leveraging the "brand" and maximising online fingerflow. Could such an approach be a catalyst for bringing the store and the e-shop together to deliver what Millennials are looking for? This could well be the case.
Customers can save time and money by benefiting from greater price awareness in a single marketplace location. Remember in today's market price wins over loyalty and convenience is king. They can buy products at the point of inspiration without the need of trawling through multiple websites to find the best suited product and offer. This saves customers valuable time and increases website and brand loyalty whilst enticing them to return more frequently and to buy more and more!
That's not the only benefit. Marketplaces can extend product catalogues without limits, which also has a very positive impact on SEO. Furthermore they can build new customer profiles due to a better understanding of buying behaviours as analysis and analytics become ever more important. They additionally build new traffic and stronger relations with their current customers. The benefits continue to grow and seem endless. There seem to be two models:
The classic marketplace that connects shops with retailers and/or wholesalers or something totally new and fresh, which is the affiliation marketplace.
The affiliate marketplace solution connects a webshop with an affiliation site with almost zero integration from either side and keeping all the benefits of the affiliation model.
THE FINAL TAKE HOME
Amidst all the buzz of a really busy week, I was just thinking of a great take home message. Something, which really sticks as a great recipe for success and I thought of this from the Metro Group:
"Metro Group today is a Downstream Value Provider. A 'give first business'. We only win when our customers win" Olaf Koch CEO, Metro Group
The success is driven by:
Engaged employees
Adding customer value
Improving customer satisfaction
We're in the hospitality business. Make our customers happy and they stay with us. Without using the word technology too much, it's pretty clear that Metro has made the transition from distant to proximate to intimate in a seamless way. The big thing is to really squeeze uplift performance targets out of the technology integrations you use. That's fundamental. You only need to take a look at their numbers and you see they're getting it right.
A great week and some superb experiences. A huge thanks to #WRC2018 for putting on a great show!
Martin Oxley
This report has been produced with thanks to:

Foreseeing future trends whilst recognizing today's realities. The IORMA Consumer Commerce Centre is a neutral resource for Businesses and Governments that recognize the need to understand and respond to the ways in which the 7.5 billion global consumers are changing – in the products and services they want and need, and the ways they want to obtain them.
These changes are happening globally, driven by developments in society, in business and in technology. The changes are important not only for all those dealing direct with consumers, but for Businesses at all places in supply networks and for Governments and Academia in preparing for the future associated societal and economic impacts of these changes.