How to start implementing e-Invoices in your organization? Step-by-step guide
Read more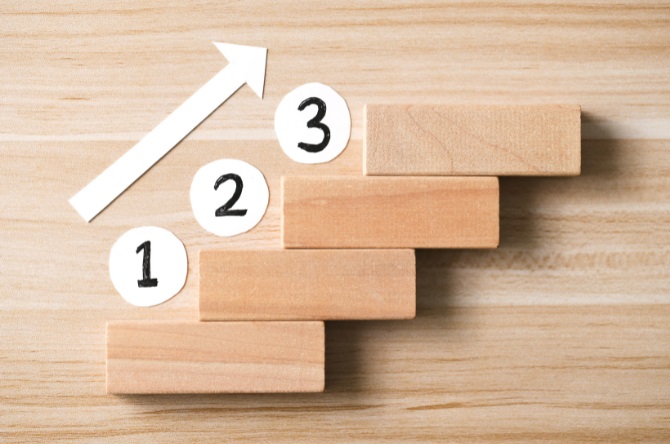 The implementation of e-Invoices in the organization raises a lot of doubts among entrepreneurs. However, it is worth dispelling them as soon as possible because, from July 1, 2024, they will be mandatory for all entities operating in our country. So how to prepare for their implementation? We warmly encourage you to read and familiarize yourself with detailed information.
Familiarization with the regulations
Many entrepreneurs still do not know what exactly the National e-Invoice System assumes. Therefore, the first step is to gather information about this system, which we also share on our blog. Such messages are also provided by the Ministry of Finance, which is worth following regularly.
Essential information is that the National e-Invoice System is mandatory from January 1, 2024. This deadline has already been extended twice following signals from enterprises needing more time for such a change, mainly due to the complexity of invoicing. However, this is about more than just large entities but also slightly smaller ones, which usually need more time due to limited resources.
When to start preparing for KSeF implementation?
It is worth bearing in mind that preparation for implementing KSeF is about creating a technological base in the company and appropriate procedures related to it (or adapting the existing ones). The latter include, for example, training employees in its use. Therefore, it is worth planning the implementation of e-Invoices in the organization in advance, as long as they are not mandatory. This will allow you to catch any problems that may arise during implementation.
An important element of the preparation is verifying the content of which information will be submitted to the KSeF. This is because the detailed range of reported data can be marked. For example, some info still needs to be processed, which may result in additional changes to the sales or purchase systems. Using e-invoice also means the possibility of communication between contractors via KSeF, and then the rules of cooperation must be agreed upon with business partners, which usually takes a long time.
E-Invoice will be the only acceptable type of invoice in a dozen or so months. On the other hand, problems with issuing such a document mean failure to deliver it to the supplier, which may significantly affect, for example, its financial situation.
Selection of the system to be operated
The key, of course, is to choose the right e-invoicing system. Importantly, it is also provided by the Ministry of Finance. However, it is worth bearing in mind that it is for small companies, while large entities choose other systems better suited to their needs, which often go beyond the capabilities of KSeF, e.g., submitting attachments to invoices.
We recommend the SmartKSeF solution, which guarantees the safety of use and supports all types of e-invoices. It also performs additional validations of documents, e.g., KSeF allows issuing an invoice a second time. SmartKSeF will block an attempt to reissue the same invoice, as it would duplicate the tax liability. However, an invoice issued in KSeF cannot be deleted or corrected (only by giving a correcting invoice). Our solution is a handy system for enterprises that care about trouble-free operation and service.
Employee training
Substantive implementation in the e-invoicing system is a critical stage that must be included. However, it is not only about understanding their staging but also about the context of your organization. Typically, the larger the entity, the more complicated it becomes to document various economic events.
Since the e-invoice will be the only acceptable form from 2024, employees should know how to act in various situations – e.g., KSeF rejects an invoice (which may take a long time after the invoice is issued and sent to KSeF). The statutory date of publishing this document will be the moment it is submitted to KSeF, hence the potential need to revise the invoicing process, especially at the turn of the month. That is why proper preparation of employees – e.g., thanks to external training conducted by experts – is so useful.
Also, check what financial and accounting systems we can offer our clients and what are their main advantages.
How long does it take to implement e-Invoices in an organization?
The implementation time will, of course, vary from enterprise to enterprise. Also, due to the difficulty in estimating this factor, starting the process early enough is important. But what aspects will have a key impact? Here are the most important of them:
ERP systems used within the company,
number of generated documents,
human resources and employee experience,
number of non-standard contracts requiring an individual approach.
As specialists point out, implementing and improving the e-invoicing process will take a large company up to a year. Therefore, it is recommended to create a special department dealing with implementation planning, organization, and implementation. However, in micro-enterprises, it is also worth planning time for this in advance to avoid excessive stress related to use.Implementing e-Invoices in an organization is, as you can see, a big challenge that should be well planned in time. Otherwise, the company may not be properly prepared for use when required by law.
Schedule a SmartKSeF DEMO