Generative AI is taking businesses by storm – Capgemini Institute report
Read more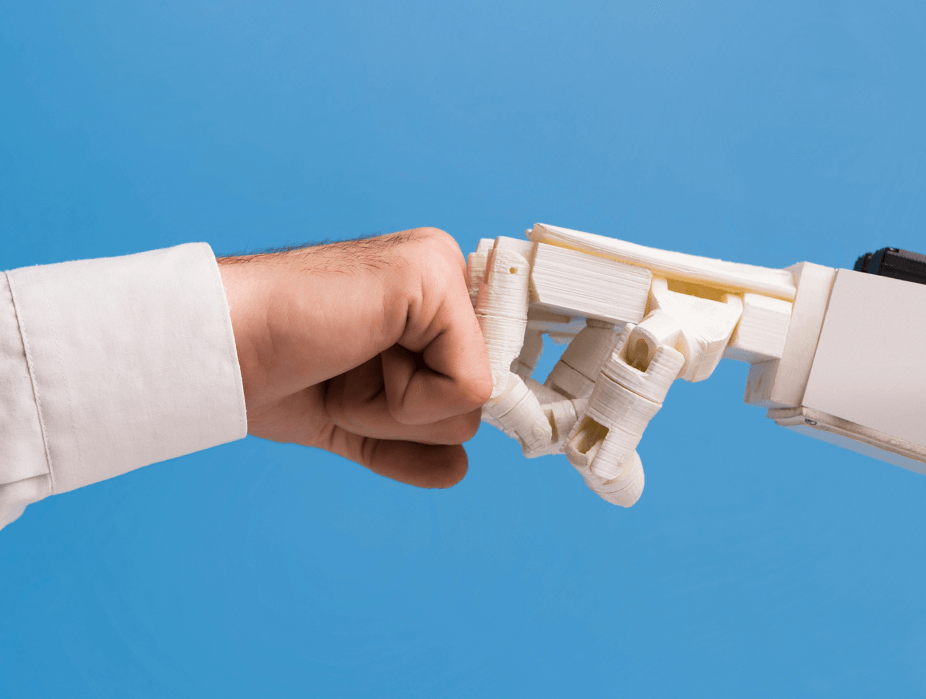 Many enterprises already see generative artificial intelligence as a tool that can have a significant impact on the development of their business. The vast majority of organizational executives believe that the benefits provided by generative AI outweigh the concerns associated with its use. This is one of the conclusions the Capgemini report "Harnessing the value of generative AI: Top use cases across industries" brings.
What is generative AI?
Generative AI has the ability to learn and instantly use information and data in a wide range of applications – including the creation of texts, graphics or videos. It allows machines to perform creative tasks, the kind that until recently were thought to be reserved exclusively for humans. An example of generative AI is the recently gaining immense popularity ChatGPT, created by the Open AI company.
Executives impressed by AI
According to a report published by the respected Capgemini Research Institute, the majority of companies see generative artificial intelligence as a factor in accelerating growth rather than causing business disruption. One in five respondents (21%) agree with the latter statement.
74% of executives believe that the positive aspects of using artificial intelligence overshadow the negatives (including risks related to cybersecurity, privacy and data quality), and 70% believe that generative artificial intelligence will enable organizations to expand the role of white-collar workers.
What's more, almost all respondents (96%) said that generative AI is a key topic in their company's board meetings, and key people in the organization are strong supporters of this new technology. 40% of companies across industries already have a budget prepared for its use, and have formed teams to handle its implementation and operation. Another 49% are considering taking such steps in the next 12 months.
Perhaps unsurprisingly, the majority (67%) of executives see the greatest potential for generative AI in IT. This is particularly evident in the high-tech sector, with 86% of its representatives believing that their organization is already using or planning to use generative AI in IT-related activities. Other areas where executives see generative AI as adding value are sales (54%), as well as marketing and communications (48%).
Benefits of implementing AI in the enterprise
According to company representatives taking part in the survey, the most relevant solutions for them based on generative artificial intelligence are chatbots (83%) for automating customer service and improving knowledge management, as well as designing, collecting or summarizing data (75%). This was followed by text generating platforms and search engines that use AI.
Most executives believe that generative AI will make product and service design more efficient (78%) and accessible (76%). It's also worth noting that a significant number believe that generative AI will make customer experiences more interactive and engaging (71%), and that customer service will improve with automated and personalized support (67%).
Respondents also say that various benefits to their business will become apparent within three years. According to the report, successful implementation of generative artificial intelligence will lead to an 8% increase in sales and a 7% decrease in costs.
Impact of artificial intelligence on the labor market
The report also addresses the impact of artificial intelligence on the labor market in the coming months. According to 69% of those surveyed, generative artificial intelligence will begin to provide concepts and initial designs for projects, meaning that employees' tasks will be less about creativity and instead focus more on review and refinement. There is a belief among company representatives that generative AI will make employees more productive, by freeing them from routine tasks and allowing them to devote themselves to the "more strategic" aspects of their work.
Also, 69% realize that integrating artificial intelligence into everyday business practices will require significant investment in upskilling and cross-skilling employees. A similar percentage (68%) of executives believe that generative AI will result in the emergence of new roles in the labor market, such as AI auditors and AI ethicists.
How to start your journey with generative AI?
The report's authors also suggested several key areas that organizations should focus on if they decide to use generative AI in their operations:
Establish guidelines around usage of artificial intelligence.
Integrate generative AI into the organization's strategy and operations.
Build trust and responsibility in the AI systems.
Drive a human-centered approach to scaling generative AI.
Focus on sustainable development.
Report, "Harnessing the value of generative artificial intelligence: Top use cases across industries," is based on the results of a survey completed by 1,000 executives from 13 countries, including the US, Canada, the UK, France, Germany and Australia. More than half of the companies they work for (55%) had revenues exceeding $5 billion. In addition to the survey, in-depth interviews were conducted with 10 executives.