Exorigo-Upos wins Gold Partner Award for Top Sales Perfomance
Read more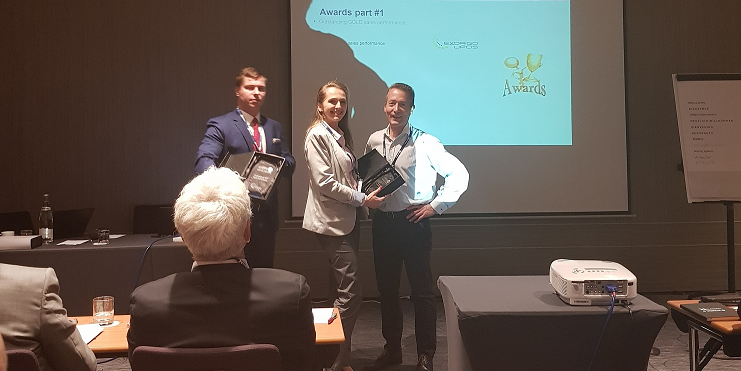 At Symphony Retail Solution's global conference, XCELERATE 2017, Exorigo Upos has been awarded with the top award for sales performance.
It is a great honour for us to receive this outstanding award for excellent achievement. As a company we are fully committed to 360, customer centric retail. We are passionate about creating great customer journeys across all digital channels enthused Martin Oxley, Chairman, Exorigo Upos Group.
With great thanks to the entire Exorigo Upos team, Hanna Piliszek, Retail Sales Manager, is pictured at the event in Paris receiving the award.