Exorigo-Upos is the ideal choice for Magento implementation
Read more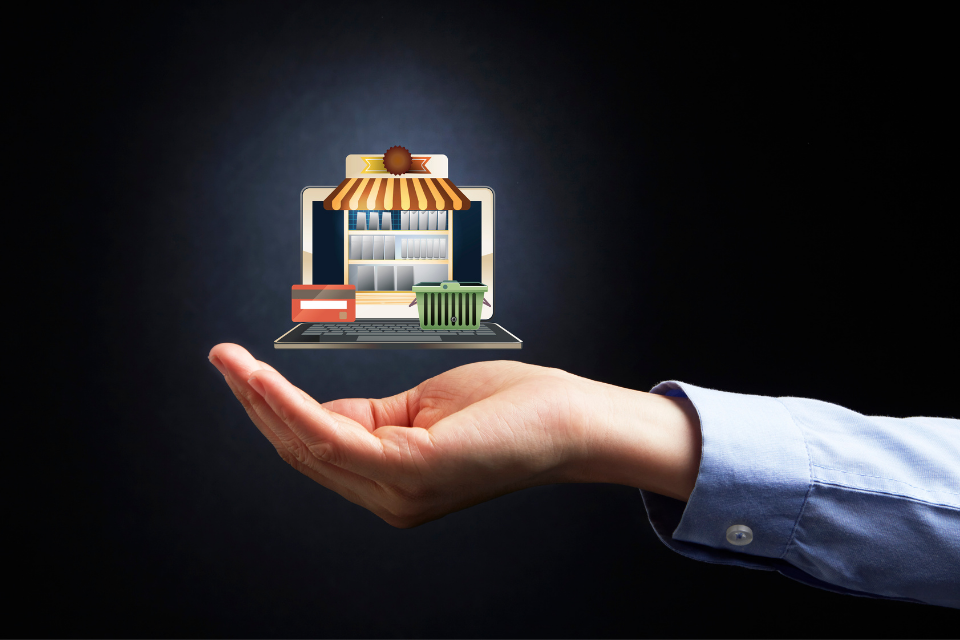 Digital transformation is already a must for the retail industry. Retailers are supported in this by solutions such as Magento – an online store platform from Adobe. Magento is advanced software that is suitable for both large chains and smaller businesses. It is suitable for B2C as well as B2B. That's why it's highly recognized – it's the 3rd most popular e-commerce solution in the world, used by over a quarter of a million merchants (which is about 30% market share).
Higher level of e-commerce
Implementing Magento means streamlining e-commerce and ensuring a positive consumer experience. However, it is not an easy task. It requires specialized knowledge and a team of developers, especially integrating the platform with other systems used in the company. Exorigo-Upos e-commerce team has such knowledge.
Let's look at the arguments for why it is worth entrusting us with the implementation of Adobe Magento in your company.
Experience gained with market leaders
We were responsible for the technological layer and the entire implementation of the new Super-Pharm store, based on Magento. The new website was divided into different parts, such as e-drugstore or Lifestyle Club, and the use of specially designed product tiles (so that it was possible to choose the volume of perfumes and quickly add the right product to the shopping cart) made the shopping much easier and faster.
It is also worth mentioning the implementation, of the largest scale in Poland, of the product information management system – Akeneo PIM, for the eobuwie.pl company carried out by the Exorigo-Upos team. We encourage you to read the case study of this implementation. Sales of eobuwie.pl last year recorded a 52% increase compared to 2019.
Successes of our implementations
Created by us from scratch on Magento, the first car leasing store in Poland for the ŠKODA brand received the Effie Awards 2020 statuette. It is a pioneering online store and virtual showroom on a European scale.
After launching (within three weeks) an online store for a Croatian grocery store chain, it began to see visible sales growth within the first few days of its launch. The implementation of click&collect service allowed for more efficient customer service.
Extensive knowledge of e-commerce software
When implementing Magento, it is important not only to get it up and running but also, and perhaps most importantly, to integrate it with the e-commerce solutions that the company already has, so that together they form a perfectly complementary ecosystem. Exorigo-Upos developers have extensive knowledge not only about Magento but also about other e-commerce software. Many of them are also in our offer. An important factor in choosing Exorigo-Upos by eobuwie.pl was precisely the experience in implementing many innovative solutions in the field of e-commerce. We have also done a pioneering integration of Adobe Experience Manager with Magento 2 and one of the first implementations in Europe of Magento Cloud.
Highly qualified specialists
Our extensive E-commerce department consists of a team of experienced experts: project managers, developers, analysts, testers and architects. Their practical experience gained in projects in Poland and abroad is confirmed by such certificates as Agile, PRINCE2, M2 Solution Specialist, Professional Developer, Frontend Developer.
Broad knowledge of the retail industry
We have been providing advanced and comprehensive IT solutions to the retail industry for over 20 years. We know very well all solutions, with which e-commerce must be integrated, or systems on which it depends. But as you can see, in the case of the ŠKODA store, we successfully cooperate also with other industries.
Official Magento and Adobe partner
We are an official Magento and Adobe partner (Solution Partner). The recognition of Exorigo-Upos by Adobe as a partner is an appreciation of the extensive knowledge and skills of our team of developers, guaranteeing the successful implementation of Adobe Magento in any company. We are also an official partner of Akeneo supplier of PIM, a modern CRM solution for products, which complements Magento very efficiently.
Our approach to e-commerce projects is very flexible
Based on our years of experience in implementing e-commerce projects, we offer clients to jointly determine their needs and select the most effective services, among which are:
migration from other platforms and from older versions of Magento to the latest one;
maintaining the e-store, including ensuring stable operation and development of the platform;
pre-project analysis;
UX and UI analysis and preparation of mockups and graphic designs;
Discovery workshops to develop a proper implementation path;
MVP (Minimum Viable Product), when the fast time to market (TTM) is crucial.
We choose services depending on the goal the customer wants to achieve, the time in which they would like to achieve it and the available budget.