Exorigo-Upos: advanced e-tail networks
Read more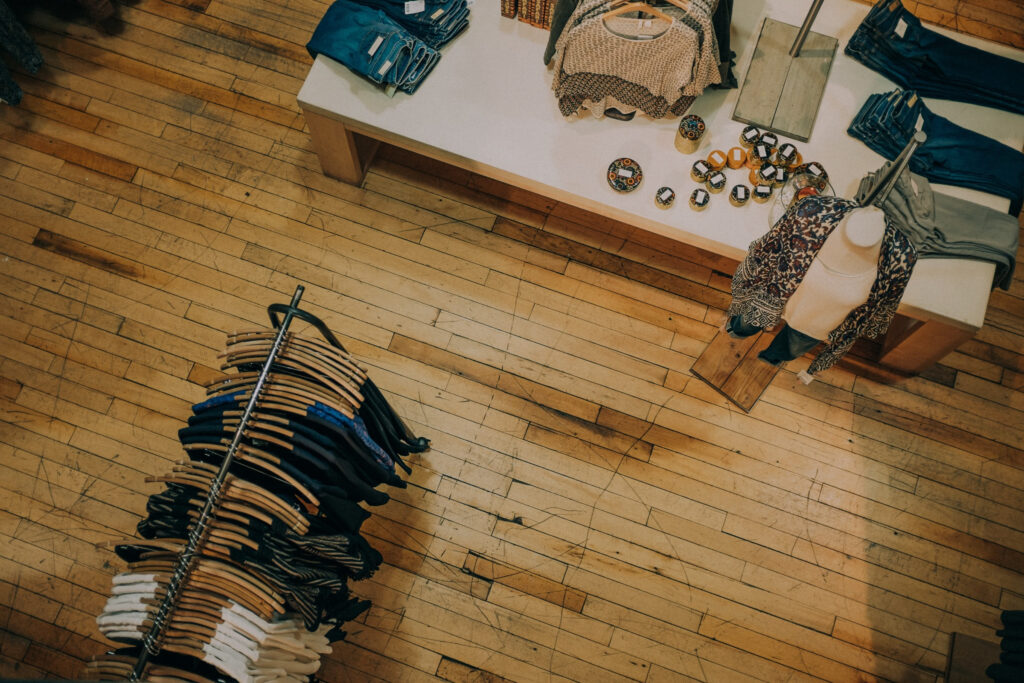 Customers don't think about channels. The multichannel millennium shopper is pushing to merge shop with online and is demanding a true 'anytime, anywhere' experience. They want to shop with their tablet, mobile or in store and they expect the same seamless service wherever they are.
Omnichannel bricks-and-mortar – what's it all about?
DIAGNOSE

Customers don't think about channels. They want to shop with their tablet, mobile or in store and they expect the same seamless service wherever they are. We're in a massively changing retail world. It's a fight for survival, and a mandate for change. The multichannel shopper of the millennium is pushing to merge shop with online and is demanding a true 'anytime, anywhere' experience. Retailers are faced with a great opportunity yet, at the same time, a big threat to their sales, customer loyalty and brand. Is your IT platform an opportunity or a threat?
What are the biggest growth challenges you face?
• Optimizing your store network
• Flexible supply chain
• Integrating your multichannel strategy
• Merging the online and in store experience
• Bricks-and-mortar sales sustainability
• Mobile device integration and security
• Fulfillment, POS, delivery challenges and profit loss

Let's take a look at some statistics and go data digging in an omnichannel store. A customer walks into a store and you, the retailer, know nothing about them. That customer, so familiar to you online, becomes an anonymous shopper right in your back yard, your very own store, yet:
70% of European shoppers still do most of their shopping in a store
1 in 3 would like to get special offers to use in the store, based on their previous buying behavior
1 in 4 would like sales assistants to take payments via tablets to reduce queues
1 in 5 would like to use their smartphones in the shopping experience
1 in 5 would like the store to provide a more personalized experience, like they receive online
1 in 5 want faster processing of click and collect
1 in 10 would like to see a digital self service kiosk to check out the products they want to buy

Today's retailer needs systems that perform, systems that create opportunity to power growth by linking the many ways today's shopper wants to buy your products. The growth of omnichannel shopping is breathing new life into the shopping experience; the store, the only place where customers can see, touch and interact with their purchases before buying. E-commerce has the power to drive sales with the right omnichannel strategy. It's important to understand the power of footfall:

• Where are shoppers going in your store?
• Are you optimising space?
• Are your customers finding the most profitable products?
• How long will a customer queue for before leaving without buying?
• Is your team retaining or rejecting customers?
• How are you using tablets, multichannel and mobile to click and ?shop; click and drop or click and collect.

Footfall is OK, but you need to know about your customer before they come into the store. The right omnichannel strategy puts you where you need to be. Our systems give you the power to predict. Act on facts. You want to be in control of the big picture and the details that matter. Would you like to be able to forecast the growth of your business? Having a grip on business today creates opportunity for tomorrow. Our systems can give you clear insight into your business, anytime, anyplace, anywhere to deliver high growth performance.
Customer data
Transactional data
Promotions data
Loyalty marketing
Shelf data
Assortment data
Third party data integration
Today's retailer needs systems that perform. Data is a key driver of high performance retailing. We offer great analytics to design the best retailing experience, whether in store online or both. There's far more data than you'll be able to handle; our people have the expertise to tease out what you need to know to make tomorrow's decisions today:
Dashboard
Real time information
Data you need to know
Trends, charts and graphs
E-mail
Performance information in visual format
Daily, weekly and monthly updates
Custom views, KPIs and individual store performance
Analytics
Metrics and performance
Target improvement areas
Analyze campaigns and customer profiling
DESIGN
Do your systems optimize bricks-and-mortar but also generate a seamless click and shop experience? A successful omnichannel model is not just based on technology. It involves the integration of logistics, business processes, operations and people, to create consistent customer service, regardless of channel. This has brought new challenges and opportunities in the bricks-and-mortar environment. Sales people in most stores today aren't just meeting shoppers coming in off the street, or educated consumers who have researched the product online before visiting the store; they are juggling purchases with fulfilment from a range of different locations.
If someone visits a store and then decides to buy online it doesn't upset the omnichannel status quo. However the influx of digital orders into the physical store is much more disruptive. This is where store technology comes into its own! We're experts in designing solutions which can process click and collect orders through a connected device and then use that same device to handle pure bricks-and-mortar customers. Then of course there's the hybrid customer – click-and-shop.
We design the best strategy for you. We partner with you to navigate the omnichannel journey to optimize your growth and profit using a proven process
Optimizing in store
Merging in store with multichannel
Creating omnichannel
The rise of the pop up store
Click and shop
eBay and Amazon marketplace integration
Mobile matters
Doing all that requires the development of advanced IT systems. We help you do just that.
DELIVER
We are experts at project scoping, delivery and management. At the core of an ever-changing retail environment is your IT system's capability to cope sufficiently and deliver the accuracy, speed and visibility both your business and, more importantly, your customers demand from their shopping experience.

Silos of legacy systems are the biggest hurdle to nimble and quick-footed omnichannelling and an enormous black hole for many retailers:
Disjointed back office systems
Inflexible technology and application infrastructure
Absent or poor in store search systems
Inventory complications and confusion
Increased stress on the customer service centre

Perceived or real system integration and migration complications, IT resource, training and organisational re modeling are the serious challenges which retailers are facing.
Be bold, invest and build a great future the first step in building omnichannel is a great project plan; our experts will walk with you on a new path

Plan
Increase profit and reduce risk
Overcome the online and in store IT convergence challenge
Unify business processes, customer needs and IT infrastructure
Single, cloud platform design which unify sales and service points, mobile, warehousing, inventory, merchandising, pricing, loyalty and delivery
IT which becomes a growth opportunity and not a threat

Platform

Improving customer service, at the same time as optimising profits is at the heart of successful multichannel sales, distribution and risk reduction. If systems are separated and isolated with limited visibility across all the various channels, they are unable to efficiently meet the demands of today's customer, who wants:
Accurate information in real time, no matter the channel or where they are in your system
Consistent, high level and personalised information whether they are in store or on a laptop, tablet or mobile
Choice of delivery options and return points

Creating 360 degree visibility and flexibility for customer retention and increased profit is a must.
How exposed is your business?

Personally mobile

Today's shoppers are price savvy, promotion hooked, and compelled to research products at different stages of the buying cycle, and they expect a unified customer experience whatever channel they are using within a brand.

Mobile is a major cause of abandoned in store sales. Used correctly though, mobile can secure more sales, increase spend per customer and greatly enhance the customer experience.
Mobile goes beyond simple payments, queue busting and m-commerce. Mobile is:
The key to enhancing omnichannel optimization
Part of a streamlined customer experience
The route to customer personalisation
The driver of floor up and cross-selling
The lead to speeding up decision making and cutting lost sales

Mobile device technology offers you, the retailer, expanded sales promotions and opportunities like never before.