Direct-to-consumer (DTC/D2C) sales can be a significant driver of business growth
Read more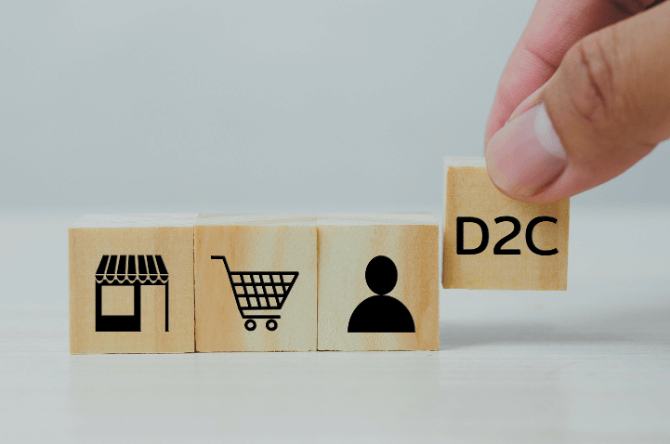 Companies are beginning to recognise the benefits of using direct-to-consumer (DTC/D2C) sales in their operations. These benefits include, among others, increased customer loyalty and higher margins. As the latest data presented by the McKinsey & Company shows that appliance companies (but not only them) have a great opportunity to increase their share of DTC sales.
This blog post is based on the article "Direct-to-consumer e-commerce in appliances: A strategic growth opportunity". Despite the mention of a specific industry in the title, the conclusions drawn from the article are also applicable to other industries.
DTC the key to growth?
DTC is the sale of company-produced goods and services directly to the consumer, without using the indirect channels (e.g. marketplaces). This channel, and in particular direct-to-consumer e-commerce sales, is proving to be an important driver of growth in all industries. Through the implementation and/or development of DTS e-commerce, companies have experienced significant increases in:
margins – an increase of 20-50% (gross);
customer lifetime value (CLV or LTV) – an increase of 20-30%;
customer base and customer loyalty – resulting in a 5-10% increase in market share.
From visitors to buyers
McKinsey & Company's benchmark research shows that companies across a variety of sectors are using or intend to use DTC, and appliance companies are particularly likely to increase their share of DTC e-commerce sales. On their customer journey 32% of customers visit their websites, but only 1.6% buy appliances there. Unsurprisingly, for 8 out of 10 companies in this industry, the priority is to increase the share of DTC sales in their channels over the next three years.
Currently, among the main reasons consumers visit a manufacturer's website are to find detailed product information, read reviews or find information about product services (e.g. installation or repairs). In order for visitors to become buyers as well, manufacturers' websites need to offer competitive prices and delivery options, and differentiate themselves in terms of services and accessories. The latter can also differentiate the company from its competitors, attracting customers with unique offers and supporting the growth of loyalty.
Barriers to D2C expansion
Appliance companies highlight three main barriers to increasing their sales through the DTC e-commerce channel. These are:
sub-optimal e-commerce capabilities,
lack of technology,
limited supply chain capabilities.
Companies need to invest in innovative e-commerce experiences and technologies, and create stronger relationships with suppliers to overcome these barriers. Taking the above steps should take D2C e-commerce sales potential to a whole new level.
A strategic and holistic approach to DTC activities
To be successful in e-commerce, companies need to implement a strategic and holistic approach to DTC activities. Four factors are key here:
Clear DTC strategy, i.e. developing a well-defined plan with goals and objectives – among these must be a thoughtful pricing strategy.
Distinctive customer experience – creating an e-commerce experience that meets the needs and preferences of customers while differentiating yourself from the competition.
Cross-functional enablers – cohesion and interaction between different departments within an organisation must be a priority for it to succeed.
Deep understanding of customer needs, i.e. investing time and resources in researching and analysing customer behaviour and preferences.
Read more:
Implementation of Akeneo PIM, Adobe Commerce store and extended CMS for Amica