Customer loyalty – what it is and 5 ways to build it
Read more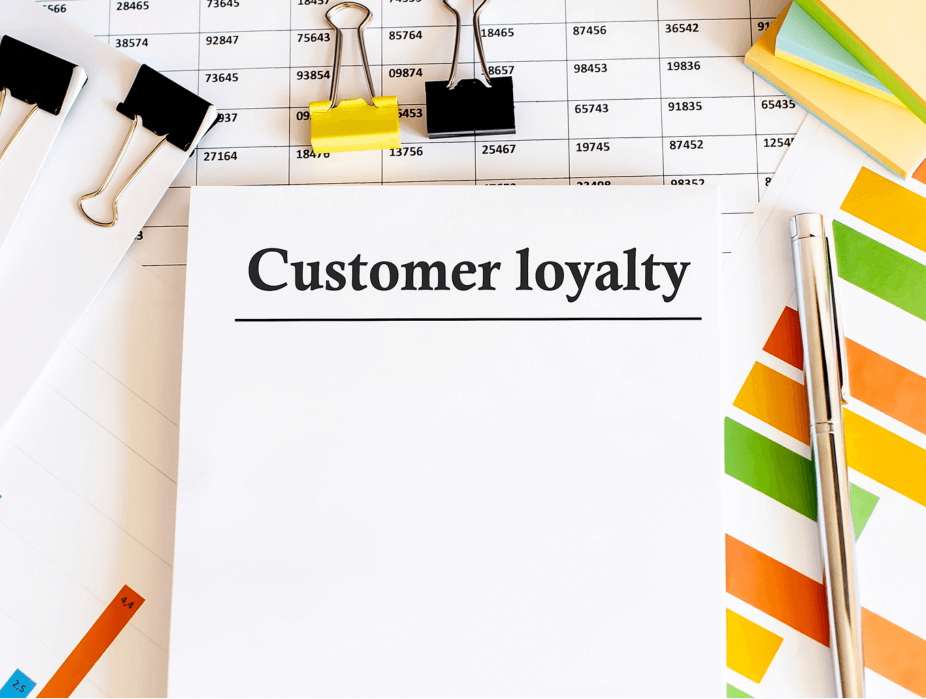 It is estimated that retaining a customer can be up to 7 times cheaper than acquiring a new one. Therefore, customer loyalty, which can be influenced appropriately, is essential. How exactly, i.e., what strategies can the company adopt? We cordially encourage you to read and learn practical advice.
What is consumer loyalty?
Consumer loyalty can be understood as an attachment to a given producer or distributor. It is usually the result of trust and positive connotations with a given brand. However, it also happens that loyalty has a negative dimension and results from the lack of better alternatives on the market. This is when the customer cannot find a better product or service or other aspects of using the offer suit him.
How does customer loyalty translate into business? It is assumed that such people make purchases more regularly, thus increasing profits. In addition, they can recommend the company to friends and therefore bring new customers to it. They are also usually ready to accept higher prices for products or services if we want to introduce them.
Personalization is the key to customer retention. Check out more on our blog.
Building customer loyalty step by step
Regularly asking yourself how to increase consumer loyalty and looking for answers is very important. Let's check the most effective methods in this area which are the most valuable.
Communication at the highest level
Building customer loyalty is only possible if the company cares about the quality of communication. Online activity is usually based on limited contact. However, customers still have many questions about services and products, so if the company does not answer them, it has no chance to build and maintain a relationship. It is, therefore, worth taking care of issues such as:
providing various contact options so that each customer can choose the most convenient one (e-mail, telephone, chatbot, etc.),
quick, efficient, and empathetic responses to questions,
providing as much valuable information as possible on the website to reduce the number of inquiries, but also to save the client's time,
regular training of people dealing with customer service.
Increasingly, we are also dealing with mixing communication in different channels. If the customer purchased the product in a stationary store but contacted about its return online, such contact should be made as easy and professional as possible.
It is also worth remembering that the online and "real" worlds are increasingly intertwined. It is, therefore, essential to build an Omni-commerce strategy when the customer contacts the company through many different channels.
Keeping promises
We don't like empty promises both in life and in business. So if a company, for example, declares delivery within 24 hours and cannot fulfill it, the customer may perceive it negatively. The same with the price of services. If it turns out that, for unknown reasons, it will be higher than the company declared, it will also not allow to build customer loyalty.
Offer of loyalty programs
Customers want to feel that the company appreciates that they have used its offer for a long time. An excellent way to do this is through various loyalty programs, usually based on points and additional discounts. However, they were created to bring tangible benefits relatively quickly. Otherwise, such programs exist but do not bring value to the customers or the company. So they need to build consumer loyalty.
Individual discounts
Customers like to be treated in an individual and personalized way. It is, therefore, worth tracking which buyers are the most loyal and giving them dedicated discounts for subsequent purchases or the following use of services. It also allows you to build a more human face of business.
Investment in remarketing
This is a good solution, especially for online stores, allowing you to increase sales. We are talking about remarketing, i.e., re-reaching those people who have already had contact with a given brand. Although this is a type of online campaign, it can also affect customer loyalty.
Building customer loyalty should occur from the beginning of the company's operation. In addition, it is essential to try to do it in many different ways and test their effectiveness. To constantly improve the adopted strategies.
From our blog, you will also learn what phygital is and what it means for the retail industry.