Business analytics is the ace up a company's sleeve
Read more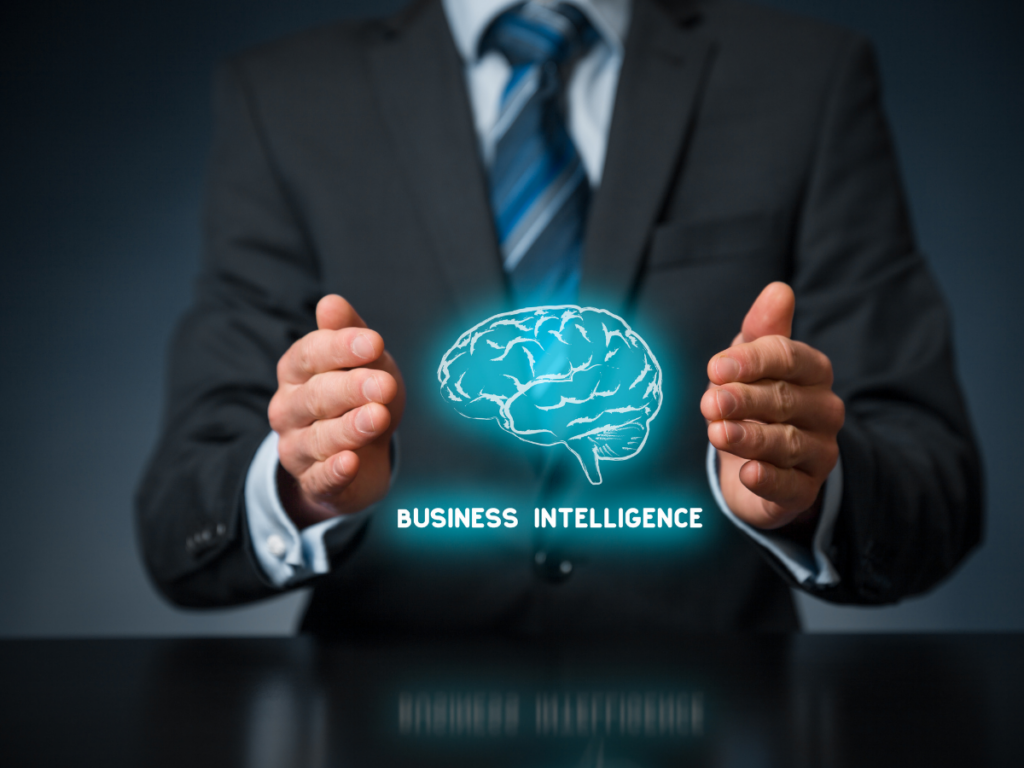 In the age of the information society and progressive digitalisation, data from the company and its environment are very important for businesses. Knowledge gained through this data is the key to success. As we cooperate with the leading retail chains on the Polish market, we are perfectly aware of this fact. However, the collection and effective processing of data, especially nowadays, when it is coming at us from "all sides", requires appropriate know-how and tools to facilitate the process. Among the latter, a special role is played by advanced business analytics systems, popularly referred to as Business Intelligence (BI).
Business analytics is distinguished from ordinary data collection by:
comprehensiveness – data is obtained from many sources,
as well as the already mentioned high quality and method of their processing.
The use of BI solutions in the daily organisation of an enterprise means not only quick access to information but also a reduction in the number of people involved in data analysis. With proper training, after the implementation of business intelligence software, reports and analyses can be created by even one person, without the need to involve the IT department or developers.
Current trends in BI
Business analytics is a very important element affecting businesses, so let's see what trends in this area are mentioned as the most relevant in 2021:
Increasing data security
As the importance of information in the decision-making process increases, expressed by the value of owned data, the threat of attacks aimed at phishing or destroying it increases. Collecting and storing data is a big responsibility, all the more so for European Union countries following the implementation of the Regulation on Personal Data (GDPR). Companies are therefore forced to apply stringent security measures in this area.
Real-time data and analytics
Data collected and processed in real-time is becoming crucial in many elements of the decision-making process, particularly in moments of crisis, providing the opportunity for a better response.
Extended analytics
The emergence of extended analytics is one of the leading trends. Automated algorithms, including natural language processing (NLP) and machine learning (ML), are being used to improve data analysis and sharing. These algorithms process the data and capture any actionable information, trends and patterns.
Predictive analytics tools
Predictive analytics is the forecasting of future trends. Advanced analytics uses mathematical and statistical algorithms to recognise patterns, and predict outcomes and their probability of occurrence (e.g. the probability of losing a customer). Predictive business models in companies are looking for the best solution for a given situation.
Better data quality
Inconsistent and inaccurate data is one of the biggest threats to business analytics. Poor quality results in slow information retrieval and incomplete analysis. This problem is to be solved in a more comprehensive way. So-called data scrubbing, in order to improve data quality, is a time-consuming activity, so its automation using artificial intelligence and machine learning will increase.
Data availability
With business analytics, data will become much more accessible to those outside of technology and science. They will be stored in systems that are easy to access using a variety of tools. This will allow companies to be more operationally capable and support their decisions with existing data.
Exorigo-Upos in the area of Business Intelligence
At Exorigo-Upos we implement dedicated Business Intelligence solutions for the retail industry based on our own model and business analytics tools such as Oracle OBIEE, BI Tableau, PowerBI, SpagoBI, and many others. This includes:
we design and create data models (semantic layer);
we design security and data, access models;
we design and build analytical reports;
we build functional extensions.
We also offer a full range of services in the context of designing, implementing and maintaining data warehouses (which integrate information from various systems, allowing for the most effective content analysis).
Our strength is the know-how derived from complex implementations of products for the retail industry and beyond. Apart from many successful implementations of Business Intelligence systems and data warehouses, we can also pride ourselves on the successful completion of a unique project implementing an analytical and reporting platform for a leading retail chain. The solution is based on the integration of the Oracle OBIEE tool as a front-end with the IBM Pure Data Analytics (IBM Netezza) platform as a back-end, greatly influencing decision-making in the company.
If you are interested in Business Intelligence solutions please contact us.